Our Webmail feature lets you access your email from any computer with an internet connection and a web browser. It makes no difference what brand of computer, what operating system, or what browser (Internet Explorer, FireFox, Netscape, Safari or any other). Whether you're at a neighborhood friend's house or traveling on the other side of the world, your email is as close as the nearest internet capable computer.
Here's how to use our Webmail feature.
1. In the web browser, go to secure.everythingmacintosh.com/webmail. The web browser will present a screen or window asking for your email address and password. Enter them, then click the Log in button.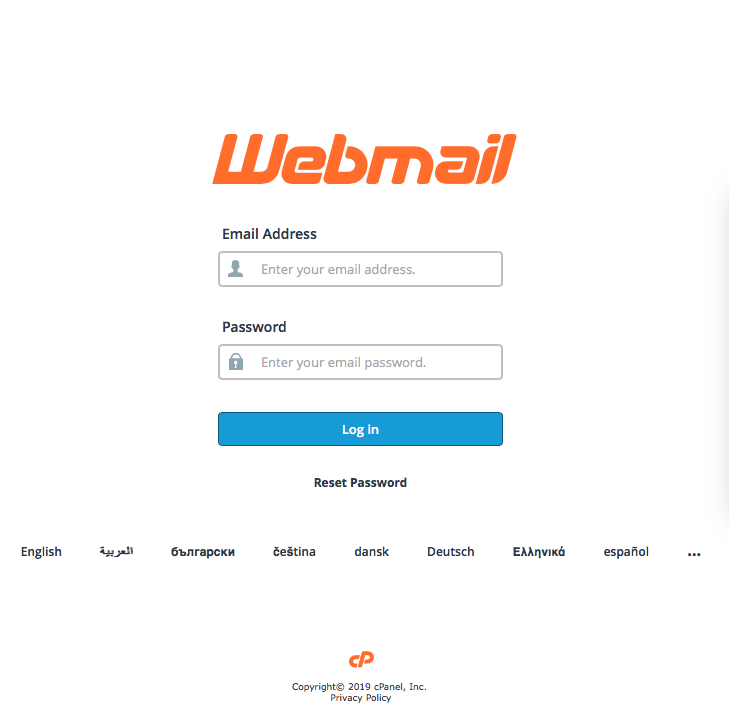 2. The next screen gives you a choice between the two webmail apps we support, horde and roundcube. Both programs works much the way your computer or phone email app works, letting you do all the same things…read message, create a new message, respond, forward, attach, and delete. Each app has its own look, so try both and stick with the one that feels most comfortable. Click on the one you want to use (see the red box in the illustration below), and that choice will appear in the larger box above. Click on that box, and your email opens.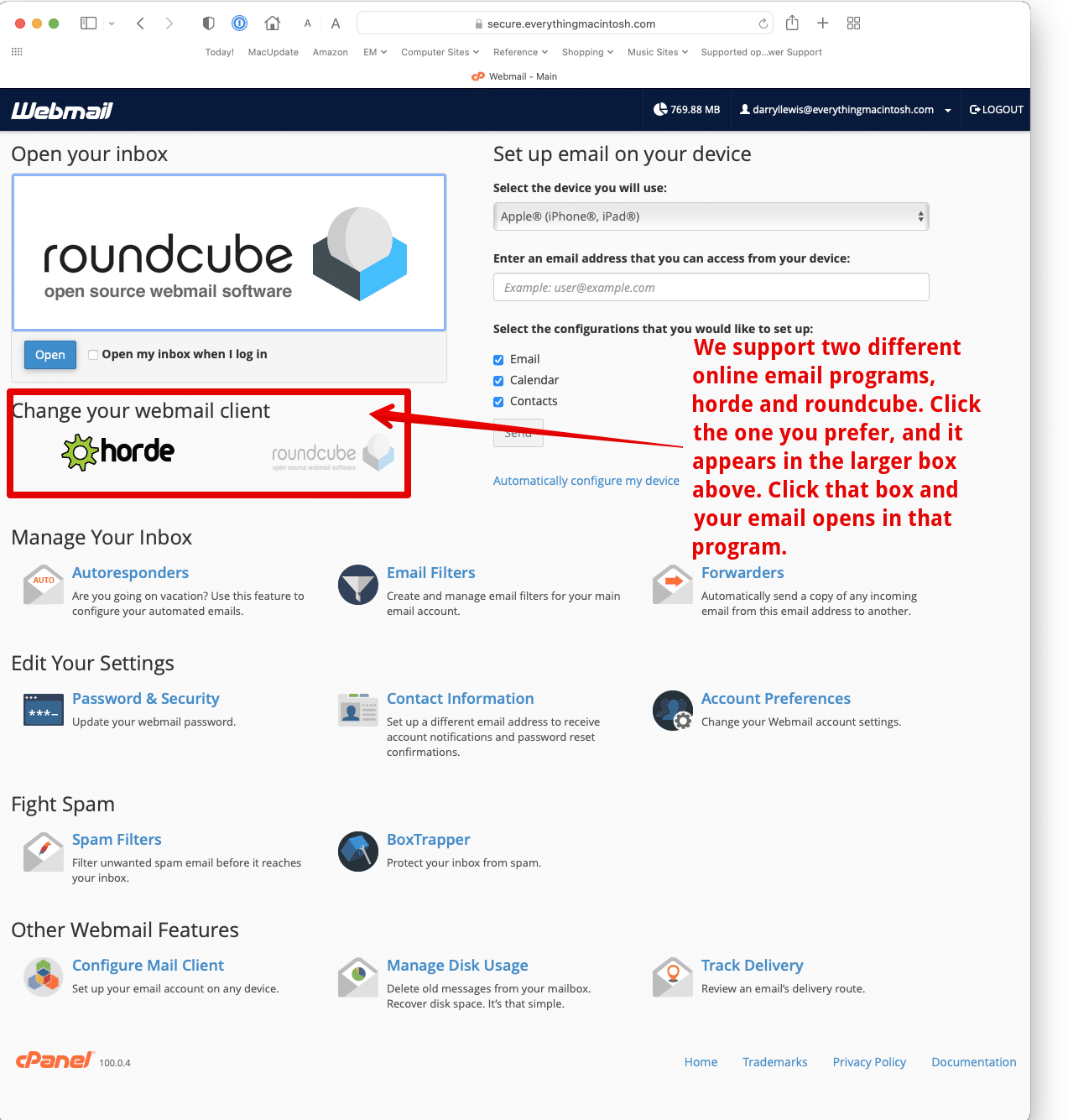 3. You're taken to the InBox screen. (For this illustration I used roundcube). Your Inbox is selected by default, but if you click on any of the other listed mailboxes, the next column will display the messages currently in that mailbox. The buttons at the top let you Reply, Reply All, Forward, Delete, Archive, Mark…most things that you can do in Apple Mail, Outlook, Windows Mail, or on your mobile phone's email app.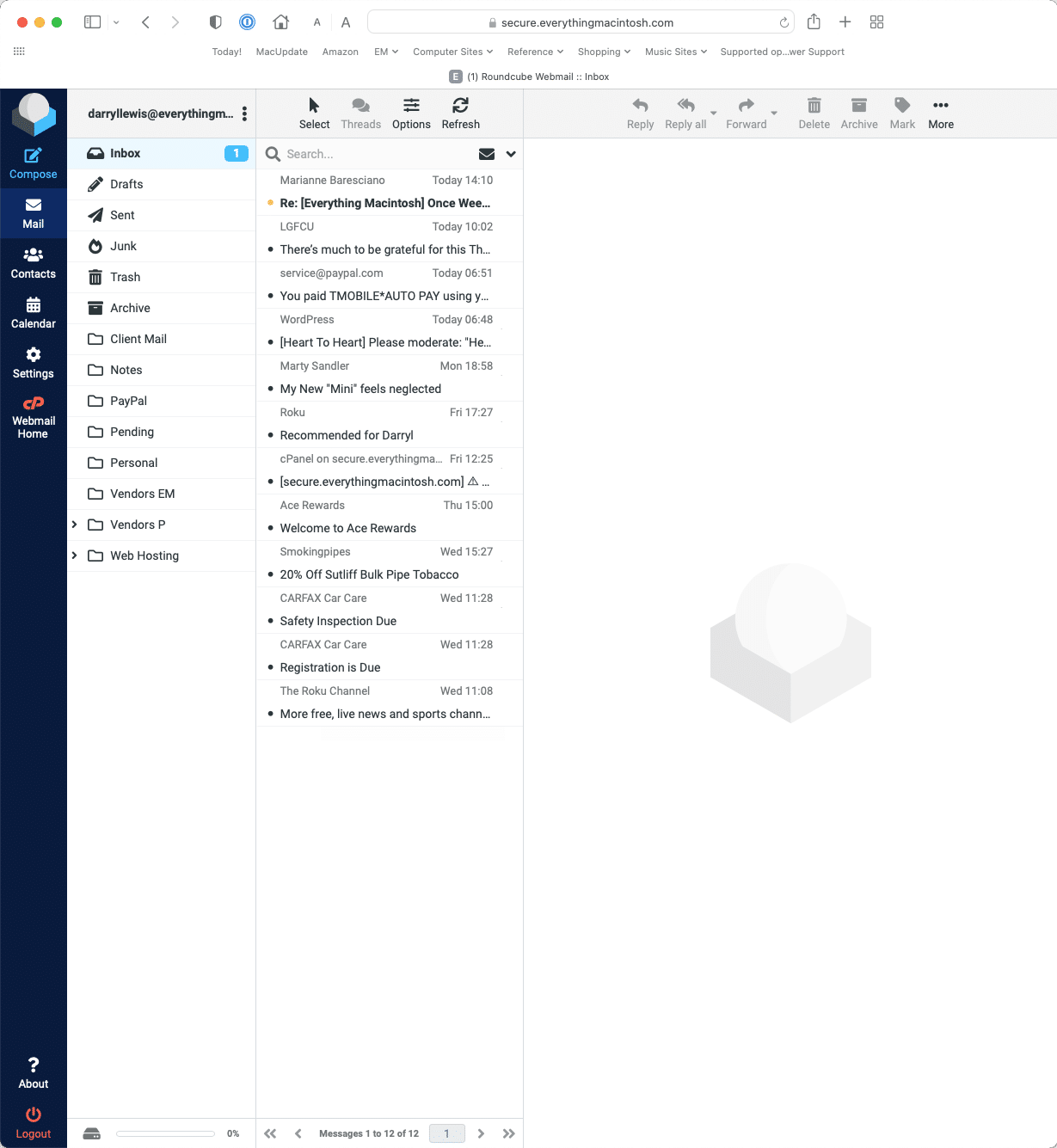 4. When you're done, remember to click the Logout button in the lower left corner so that you are signed out.