Open Outlook 2016 or 2019. In the main Outlook window, click File at the top.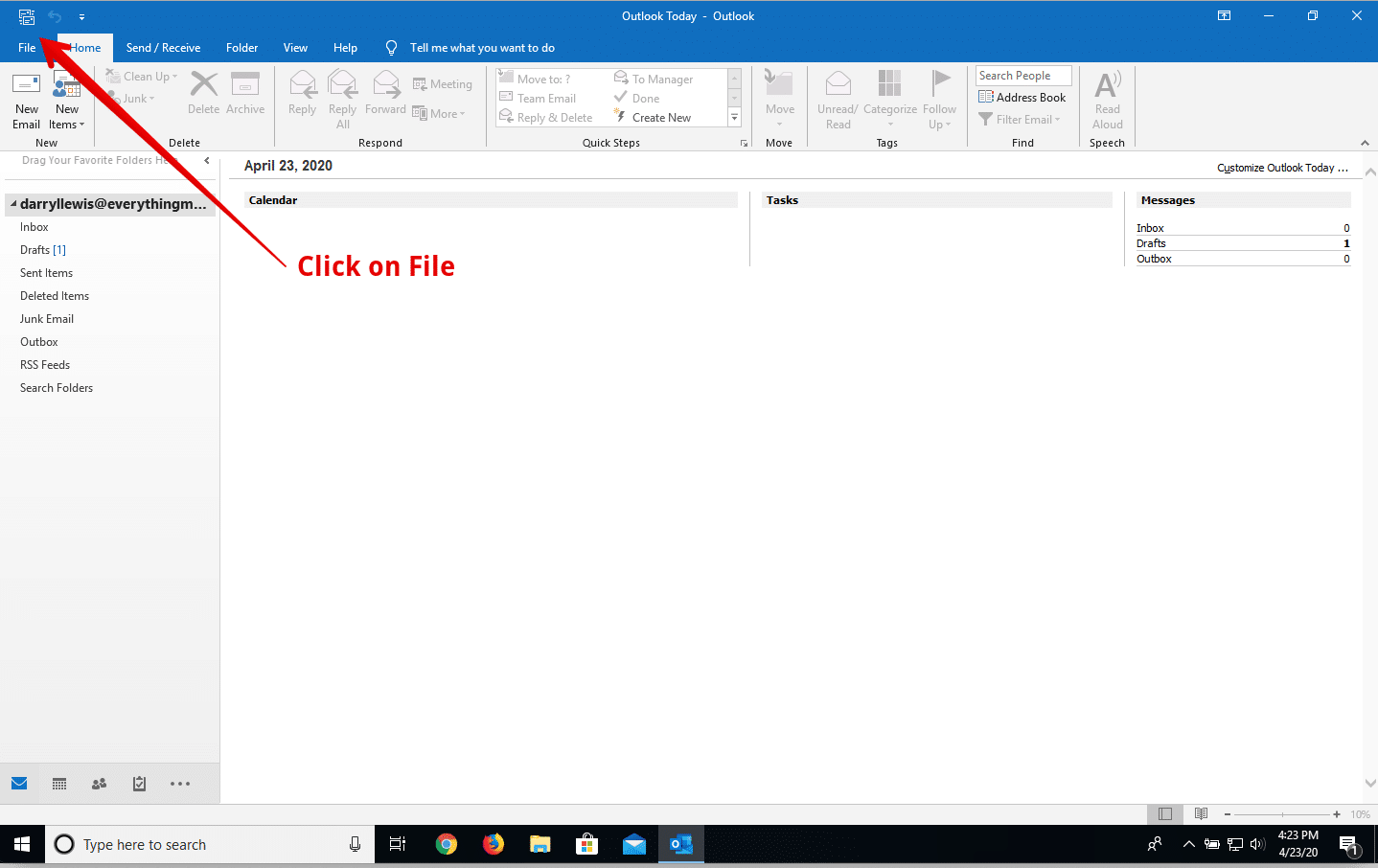 In the File window, click on + Add Account.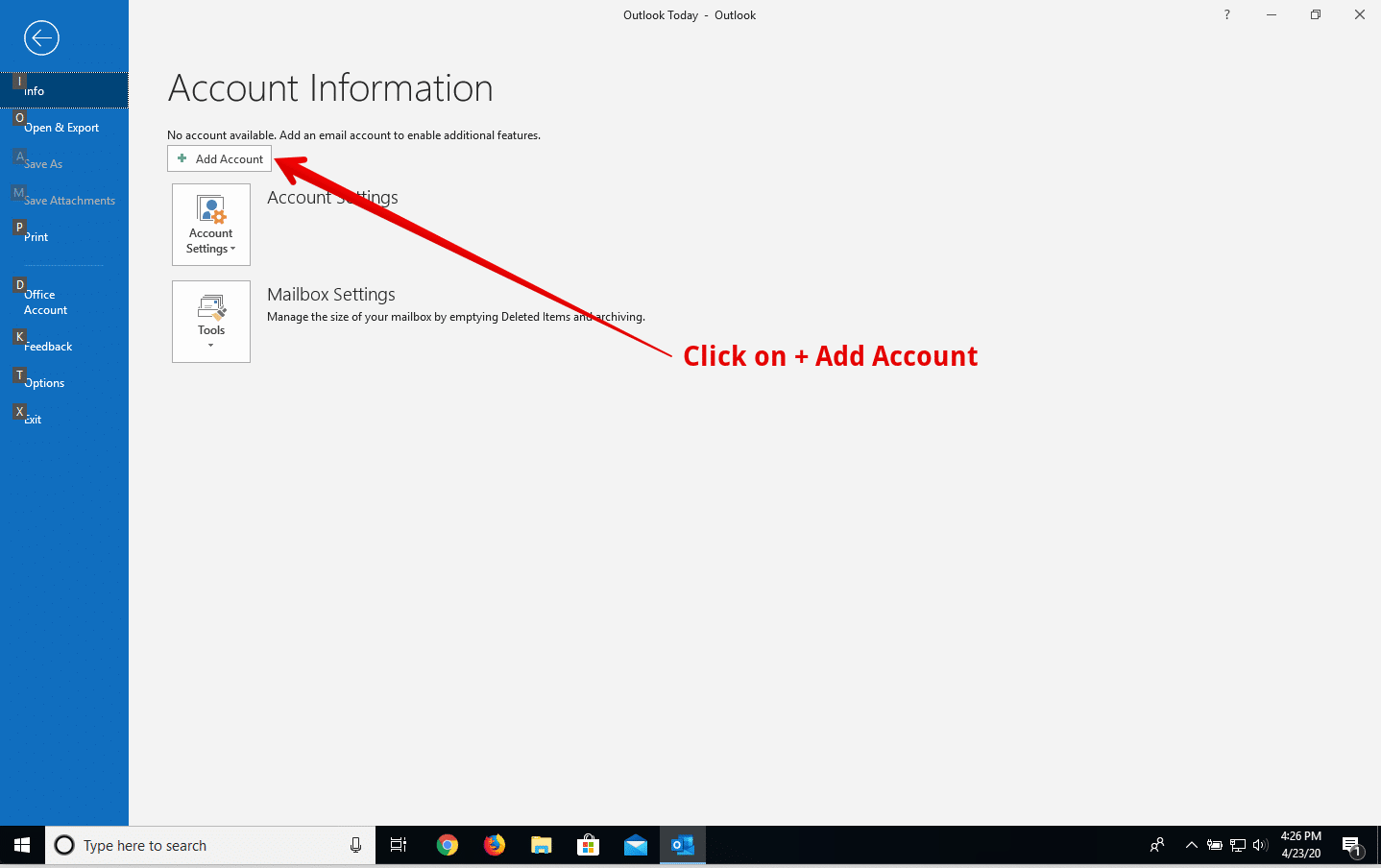 In the next window, enter your email address, then click the Connect button. (NOTE: If this is the first time you're opening Outlook, you may automatically come to this window…in that case just follow the steps from this step forward.)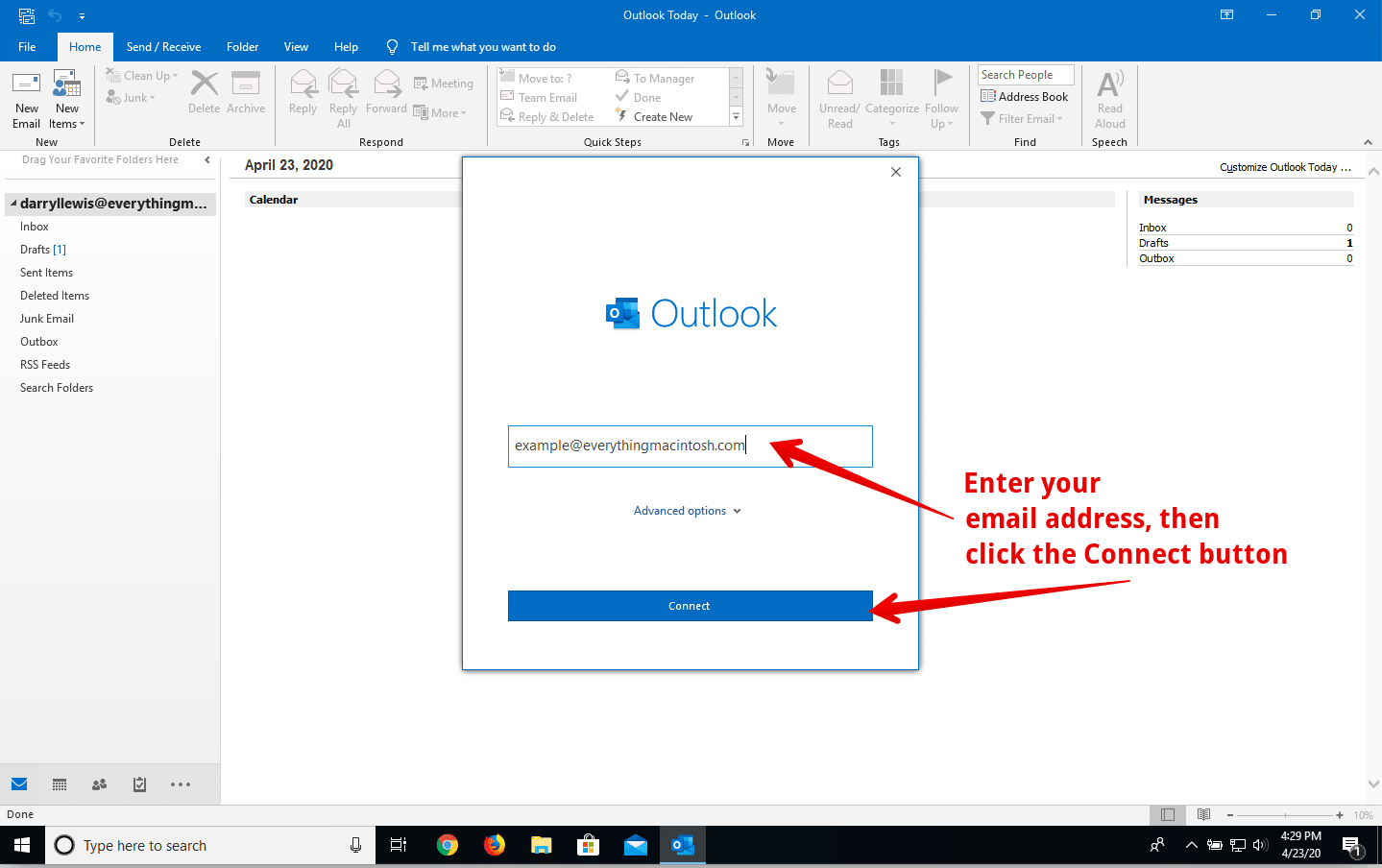 In the next window, click on the IMAP icon.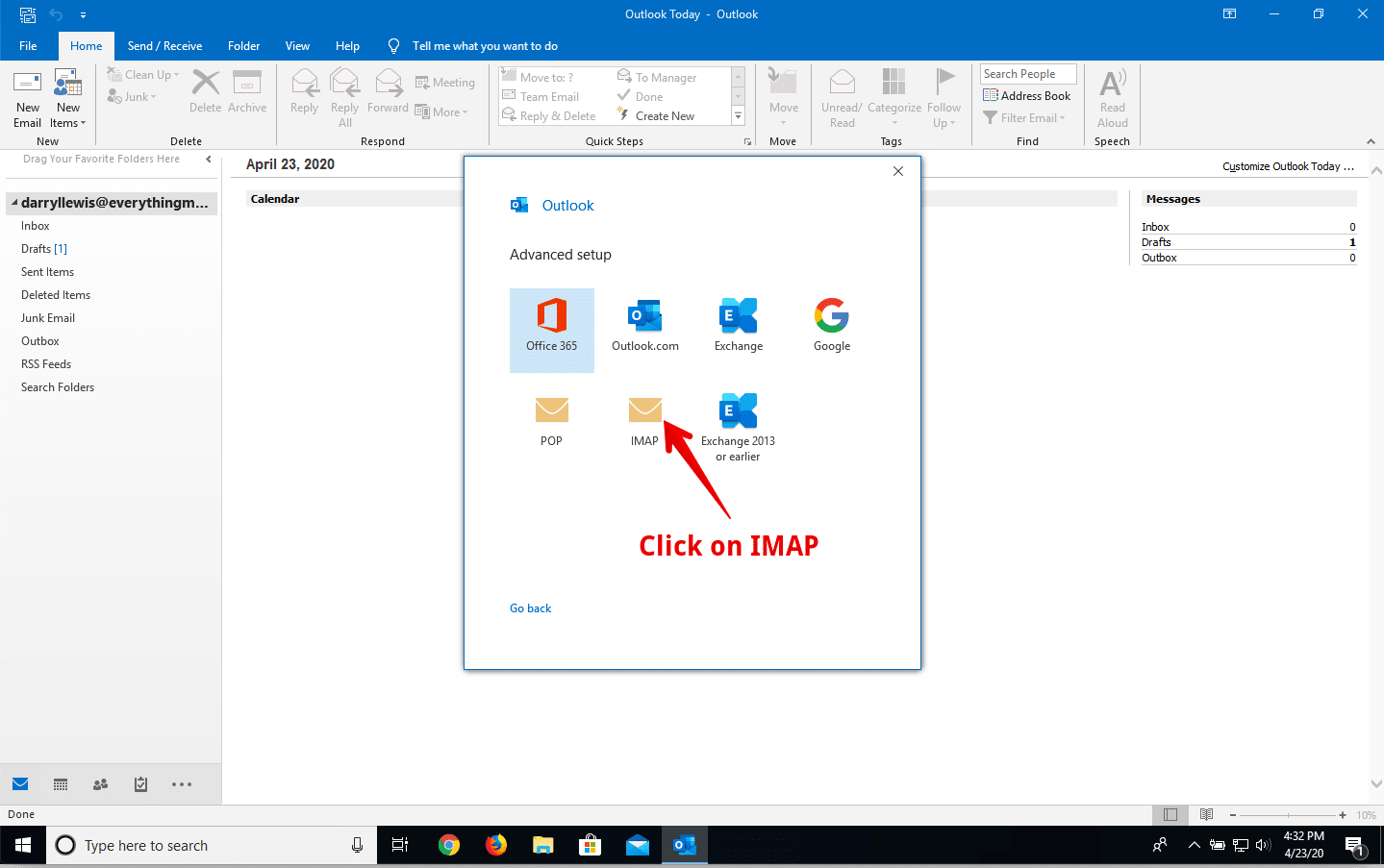 In the next window, enter your email password. Then click the Connect button.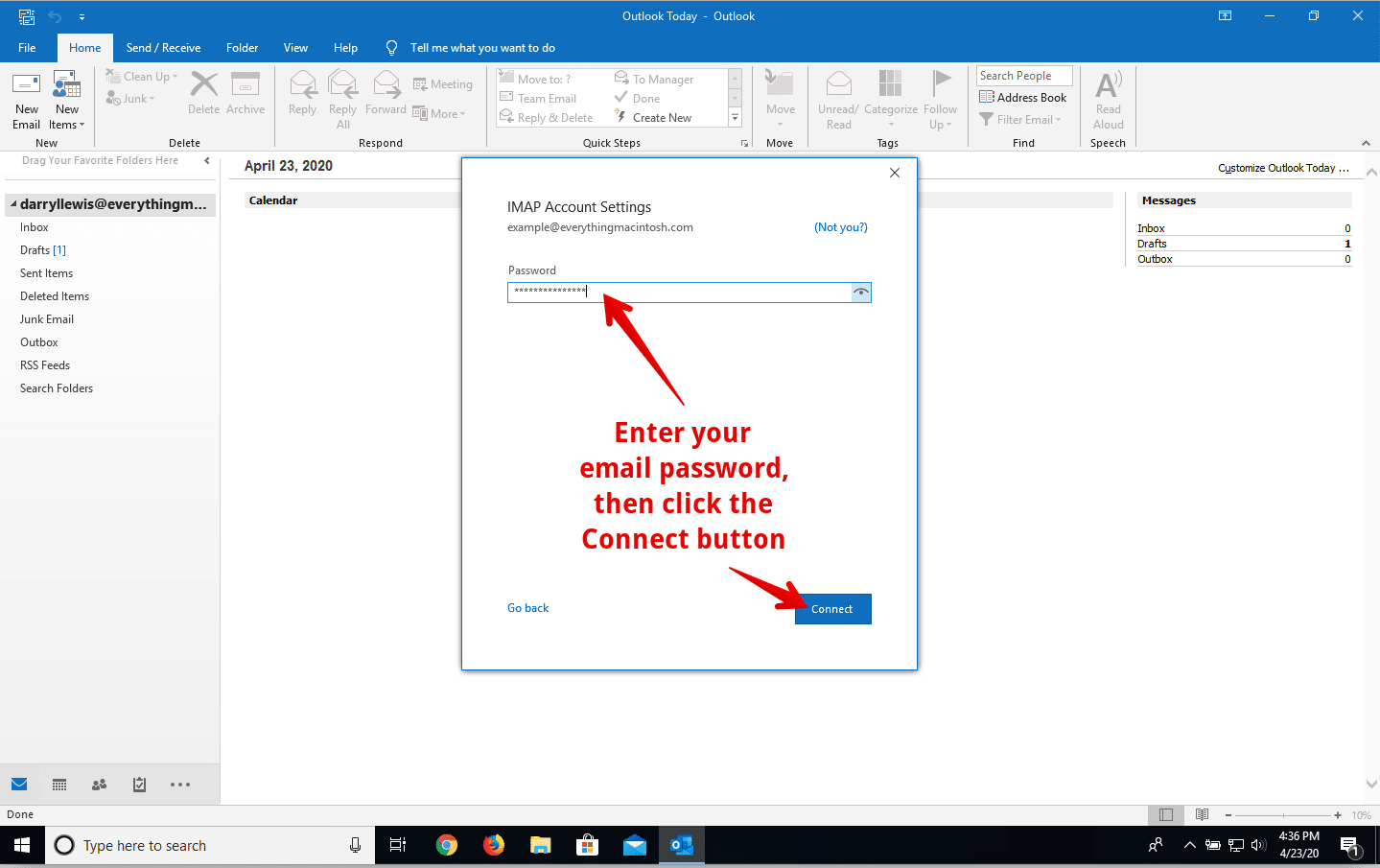 You may get an alert saying that "The server you are connected to is using a security certificate that cannot be verified." If so, click the Yes button to continue. If you don't see this window, just skip this step.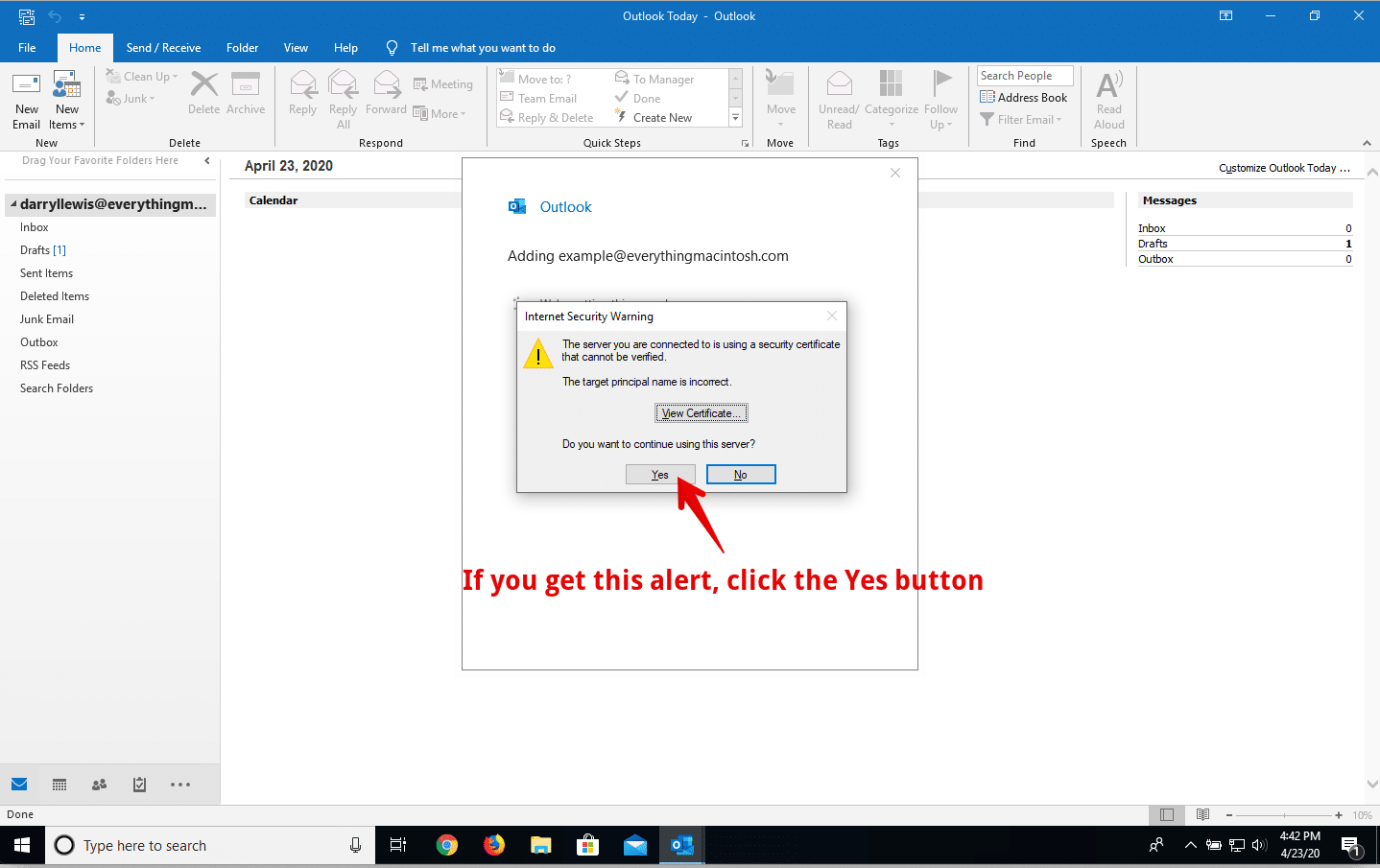 The next window will show your successfully created account at the top, and provide a place to enter a new email address to set up a second account. If this was the only account you plan to set up, just click the Done button. If you have another account to set up, enter the email address and click the Next button. Outlook will take you through the steps for the new account.