Archive for the 'Yahoo Mail' Category
Tuesday, October 11th, 2016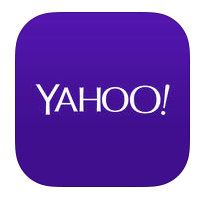 In the midst of stories surrounding the hacking of
at least 500 million
Yahoo user accounts and the
secretive scanning of private emails
at the behest of the government, Yahoo Mail users are now finding it difficult to leave the service after the company "temporarily disabled" email forwarding earlier in the month. According to several users speaking to
The Associated Press
, the ability to more easily leave Yahoo Mail with the email forwarding feature -- which ensures old email is sent to a new account -- has been removed completely.
Jason Danner, owner of an information technology business in Auckland, New Zealand, said it is all "extremely suspicious timing" for Yahoo to get rid of the feature amid news that undoubtedly has many of its users interested in setting up accounts on other services. Without providing a comment, Yahoo referred to a line on the company's help site to explain its action of "temporarily" removing the feature "while we work to improve it." Anyone who has already set up email forwarding prior to the change won't be affected.
This feature is under development. While we work to improve it, we've temporarily disabled the ability to turn on Mail Forwarding for new forwarding addresses. If you've already enabled Mail Forwarding in the past, your email will continue to forward to the address you previously configured.
Several people speaking with
The Associated Press
said that recent news surrounding Yahoo was causing them to consider leaving Yahoo Mail. One user said a "certain amount" of government surveillance is expected to be going on at most times through smart devices, "but providing the U.S. government unrestricted access — that really, really violates our privacy." The same user opted to leave an out-of-office message on their account in lieu of the traditional email-forwarding ability.
The feature has been "a basic concept for 15 years for just about every email provider out there," said Brian McIntosh, who owns a small technology business and first alerted the Associated Press to the issue. "All of a sudden it's under development," McIntosh said in a telephone interview. "And only at Yahoo."
Following the
original Reuters story
about Yahoo's email scanning, the company called the article "misleading" and said that the scanning program "does not exist on our systems." A second report from
The New York Times
cited a source that claimed Yahoo enacted the program because of an ordnance from the United States government, which was seeking information on an unspecified state-sponsored terrorist group who used Yahoo Mail for communication.
Other companies, like Google and Microsoft, have come forward saying they got no such request from the government. An Apple spokesperson said, "We have never received a request of this type. If we were to receive one, we would oppose it in court." Throughout all of this, Yahoo is finalizing its sale to Verizon, with the latter company now reportedly asking for a
$1 billion discount
.
Discuss this article
in our forums
Posted in Yahoo, Yahoo Mail | Comments Off on Yahoo Mail Users Trying to Leave Service Faced With 'Temporarily Disabled' Email Forwarding
Wednesday, October 5th, 2016
Yahoo secretly built a custom software program to search all of its customers' incoming emails for specific information at the behest of U.S. intelligence authorities, according to people familiar with the matter.
Reuters
spoke to three former Yahoo employees who revealed the existence of the custom code, apparently written in compliance with a classified U.S. government demand. The program scanned hundreds of millions of Yahoo Mail accounts for the NSA or FBI, said the former employees and a fourth person with knowledge of the events.

Surveillance experts say the revelation represents the first case to surface of a U.S. internet company agreeing to an intelligence agency's request by searching all arriving messages, as opposed to examining stored messages or scanning a small number of accounts in real time.
According to two former employees, Yahoo Chief Executive Marissa Mayer's decision to obey the directive did not sit well with some senior executives and led to the June 2015 departure of Chief Information Security Officer Alex Stamos. Stamos now holds the top security job at Facebook, which incidentally just completed the
rollout of end-to-end encrypted privacy features
for its hugely popular Messenger app.
"Yahoo is a law abiding company, and complies with the laws of the United States," the company told
Reuters
in response to the claims, but stopped short of denying them. It declined any further comment. The NSA referred questions to the Office of the Director of National Intelligence, which also declined to comment.
According to Andrew Crocker, an attorney with the Electronic Frontier Foundation, it's likely the request invoked Section 702 of the Foreign Intelligence Surveillance Act, which permits the bulk collection of communications for the purpose of targeting a foreign individual. But rather than having a non-U.S. target, every single person with a Yahoo email inbox was placed under surveillance, regardless of citizenship.
Speaking to
The Intercept
, Crocker said the Yahoo program seems "in some ways more problematic and broader" than previously revealed NSA bulk surveillance programs like PRISM or Upstream collection efforts. "It's hard to think of an interpretation that doesn't mean Yahoo isn't being asked to scan all domestic communications without a warrant or probable cause. The Fourth Amendment implications of that are pretty staggering."
It's unclear what data Yahoo may have handed over to the authorities, if any, and if intelligence officials had approached other email providers besides Yahoo with the same kind of request.
Contacted by
The Intercept
, an Apple spokesperson said: "We have never received a request of this type, and if we were to receive one, we would oppose it in court." The spokesperson also pointed to a section from a
recent public letter by CEO Tim Cook
, which he said was still accurate:
Finally, I want to be absolutely clear that we have never worked with any government agency from any country to create a backdoor in any of our products or services. We have also never allowed access to our servers. And we never will.
Facebook, Google, and Microsoft separately said on Tuesday that they had not conducted such email searches. "We've never received such a request, but if we did, our response would be simple: 'No way'", a spokesman for Google said in a statement. Twitter also said it has never received such a request.
In related news last month, Yahoo
revealed
that "state-sponsored" hackers had gained access to 500 million customer accounts in 2014. The revelations come at a sensitive time for the company as it tries to complete a deal to sell its core business to Verizon for $4.8 billion.
Note: Due to the political nature of the discussion regarding this topic, the discussion thread is located in our
Politics, Religion, Social Issues
forum. All forum members and site visitors are welcome to read and follow the thread, but posting is limited to forum members with at least 100 posts.
Discuss this article
in our forums
Posted in privacy, Yahoo, Yahoo Mail | Comments Off on Yahoo Secretly Scanned Millions of Customer Emails for U.S. Authorities
Thursday, May 19th, 2016
Yahoo has introduced a new version of its
Mail app
for iOS with a handful of features migrated from its desktop interface, including support for inline URL previews.
The new Link Preview feature works by converting a web address typed into a message into a visual snapshot of the linked content, so recipients can see what's on the other side of the link before choosing to click it. The 'preview card' can be created inline with the message text or users can opt to append it at the bottom of the message.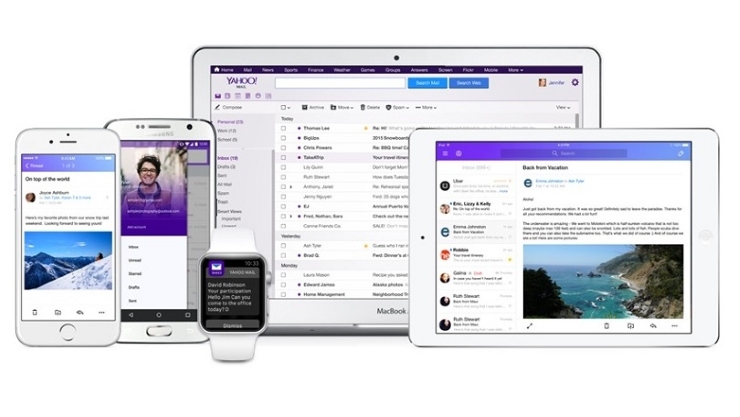 In addition, the update to Yahoo Mail brings stationery themes to mobile users, enabling one-click email personalization for custom greetings or special occasions like birthdays. The app also gets system share support with a Yahoo Mail Share Sheet button for sending files and media from other apps straight to a new message compose window.
The update comes less than a month since Yahoo added the ability to include files from Google Drive and use Tumblr GIFs in the client app, as the company attempts to catch up with feature-rich mail services such as Gmail.
Yahoo Mail
is a free download from the
App Store
for iPhone and iPad. [
Direct Link
]
Discuss this article
in our forums
Posted in Yahoo Mail | Comments Off on Yahoo Mail App Updated with Link Previews and Stationery Features