Archive for the 'PowerVR' Category
Wednesday, March 8th, 2017
Imagination Technologies today announced
PowerVR Furian
, its next-generation GPU architecture that promises significant improvements in graphics performance and power efficiency that could benefit future iPhones.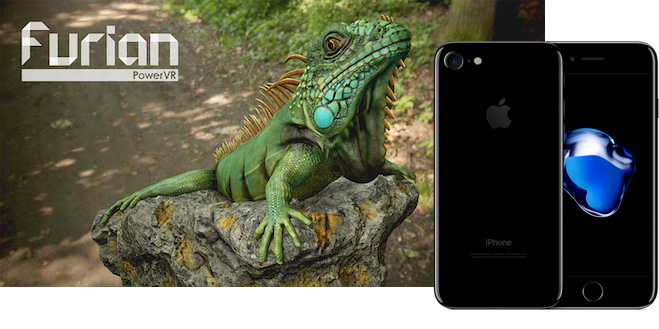 PowerVR Furian architecture will offer up to a 70-90% improvement in real-world gaming performance by density, including 35% better shader performance and 80% better fill rate, compared to a similar sized and clocked Series7XT Plus GPU based on current-generation PowerVR Rogue architecture.
Meanwhile, with lower power consumption, an iPhone with PowerVR Furian architecture could have longer battery life for graphics-related tasks.
Imagination Technologies confirmed to
MacRumors
that PowerVR Furian architecture supports 4K graphics, laying the foundation for future iPhone models to support higher-resolution gaming and other graphics-intensive tasks such as augmented or virtual reality and machine learning.
"We created Furian to address a new class of emerging applications, with a focus on efficient scalability that will extend to multiple generations of PowerVR IP cores. We're excited to start rolling out the first 8XT IP cores based on Furian. These cores will further cement the leadership of PowerVR at the high end of mobile performance."
Apple's graphics chip in
iPhone 7
and iPhone 7 Plus is a custom-designed version of the Series7XT Plus, and many earlier iPhone models are also based on PowerVR Rogue architecture, so it is reasonable to assume that future iPhone models may use at least some of the PowerVR Furian architecture.
Imagination Technologies said the first GPUs based on PowerVR Furian, such as the Series8XT, will be announced in mid 2017, but don't expect the architecture to power the so-called "
iPhone 8
" this year. Imagination noted Furian-based mobile devices might not arrive until the end of 2018 at the earliest.
Apple has been a
licensee
and
stakeholder
in Imagination Technologies since at least 2008. The two companies have worked closely together over the years, with Apple being a key investor in the England-based chip designer since it raised its stake in the company to roughly 10% in 2009.
Apple was actually
rumored to acquire Imagination Technologies
last year, but it later said it did not plan to make an offer at the time. Nevertheless, in recent months, Apple has recruited at least two dozen employees from the chip designer, including
former COO John Metcalfe
, possibly to
build out an in-house GPU team
.
Discuss this article
in our forums
Posted in Imagination Technologies, PowerVR | Comments Off on Future iPhones Could Support 4K Graphics and Much Faster Gaming With PowerVR Furian
Wednesday, October 26th, 2016
After years of recruiting graphics architects, Apple has gradually shifted from licensing PowerVR graphics to
designing its own custom GPUs
for iPhones, according to David Kanter at Real World Technologies.
The new graphics processor is said to have first shipped with the A8 chip in the iPhone 6, with successive versions built into in the A9 and A10 Fusion chips powering the
iPhone 6s
and
iPhone 7
lineups respectively.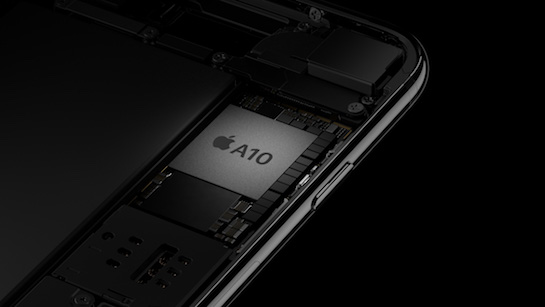 For context, Kanter said a modern GPU has three major components that work together in harmony to render graphics:
The first is the fixed-function graphics hardware, which is responsible for tasks like processing API commands, triangle rasterization, and raster output. The second is the shader core, which is the heart of the GPU and executes programmable shaders (e.g., vertex, geometry, pixel, and compute shaders). Last, the graphics driver is the software that runs on the CPU and ties everything together, coordinating the activities of the GPU. The driver transforms graphics applications written in the Metal or OpenGL ES APIs into a series of commands for the fixed-function hardware and programmable shaders that execute on the shader cores.
Apple previously relied on PowerVR chipmaker Imagination Technologies to supply fixed-function graphics hardware, shader cores, and drivers for older-generation iPhones, but Kanter said Apple has since replaced the programmable shader cores with its own more efficient and higher performance design, and developed its own driver and compiler to emit code for its architecture.
While Apple's GPU architecture has never been publicly documented, Kanter contrasted information from WWDC 2016 sessions and frameworks against basic PowerVR compiler and optimization manuals, concluding that it is clear that the shader core in Apple's GPU is architecturally very different from the PowerVR line.
Apple's custom GPUs still appear to use some of the PowerVR fixed-function graphics hardware, but it is clear the company's dependance on Imagination Technologies has decreased significantly in recent years. Kanter speculates that if Imagination Technologies were acquired, or fell behind from a technical standpoint, Apple could simply design its own fixed-function hardware.

Apple was actually
rumored to acquire Imagination Technologies
earlier this year, but later said it did not plan to make an offer on the England-based company at the time. Nevertheless, in recent months, Apple has
recruited at least two dozen employees
from the chipmaker, including former COO John Metcalfe, and those graphics engineers may have played a role in developing Apple's custom GPUs.
Kanter said Apple has in fact assembled a GPU design team and a graphics driver team that together implemented a large portion of the custom GPUs in the A8, A9, and A10 Fusion chips. In addition to former PowerVR engineers, this team likely includes recent hires from AMD, Google, Intel, and Nvidia.
The transition towards custom GPUs has is said to have resulted in several strategic advantages for Apple beyond increased performance and efficiency, including tighter ecosystem control, better time-to-market and scheduling, reducing its reliance on its suppliers, and reducing bugs without its competitors benefiting.
Full-Length Article
:
Look Inside Apple's Custom GPU for the iPhone
Discuss this article
in our forums
Posted in Imagination Technologies, PowerVR | Comments Off on Apple's Custom Mobile Chip Designs Gradually Expanding to Include Graphics Hardware
Tuesday, March 22nd, 2016
Apple is reportedly in "advanced talks" to acquire British microchip designer Imagination Technologies, according to
The Verge
this morning.
The information is said to come from "a source with knowledge of the discussions". When asked for comment, Imagination Technologies refused to deny the planned takeover.
The report follows the UK firm's
announcement
just last week that it was making additional cuts to its business as part of a significant restructuring program, which saw 350 jobs axed in the process.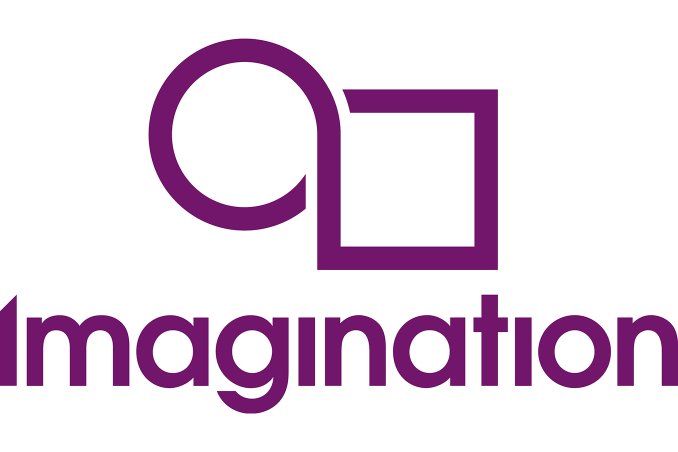 Imagination traditionally supplies the PowerVR graphics architecture found in Apple's range of iPhones and iPads. Apple has been a licensee and stakeholder in the company since
at least 2008
, and became a key investor in mid-2009 when it raised its stake in the firm to 10 percent. In 2014, Imagination
announced
an extended licensing agreement with Apple.
Imagination Technologies currently has a market capitalization of around £500 million ($714.5 million). The acquisition, if confirmed, would likely mean Apple could design future graphics architecture for its iOS devices in-house.
Discuss this article
in our forums
Posted in Imagination Technologies, PowerVR | Comments Off on Apple in 'Advanced Talks' to Acquire GPU Supplier Imagination Technologies