Archive for the 'OS X Yosemite, OS X 10.10.5' Category
Thursday, August 13th, 2015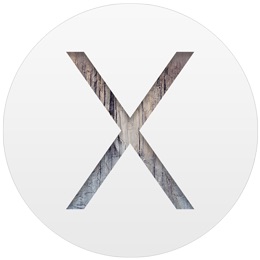 Apple today released OS X Yosemite 10.10.5, an under-the-hood update that introduces bug fixes, security enhancements, and performance improvements. OS X 10.10.5 is being released to the public
after two developer betas
and
one month of testing
.
The OS X 10.10.5 update can be downloaded through the Software Update mechanism in the Mac App Store.
Today's update notably includes a fix for the
DYLD_PRINT_TO_FILE
privilege escalation vulnerability that could allow malware to gain root access to a Mac. Earlier this month, a DYLD_PRINT_TO_FILE exploit was found to be in use in the wild, so this is an update that all Mac users running Yosemite will want to install as soon as possible.
This update:

- Improves compatibility with certain email servers when using Mail
- Fixes an issue in Photos that prevents importing videos from GoPro cameras
- Fixes an issue in QuickTime Player that prevented playback of Windows Media files.
OS X 10.10.5 is likely to be one of the last updates to OS X Yosemite, which will soon be retired in favor of its successor, OS X 10.11 El Capitan. Currently in testing, OS X El Capitan builds on the features introduced with Yosemite, focusing on improving performance and user experience.
Once OS X El Capitan is available for download, OS X Yosemite will see only minor maintenance updates designed to fix security flaws and other major bugs. OS X El Capitan is expected to be released to the public in the fall.
Posted in OS X Yosemite, OS X 10.10.5 | Comments Off on Apple Releases OS X 10.10.5 With DYLD Vulnerability Patch, Bug Fixes
Thursday, July 30th, 2015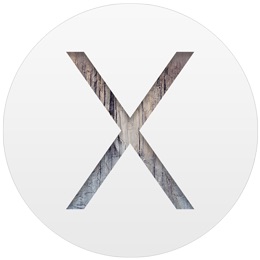 Apple today seeded the second beta of OS X 10.10.5 to developers, two weeks after seeding the
first 10.10.5 beta
and one month after
releasing OS X 10.10.4
to the public. Because we're just a couple of months away from the public release of
OS X 10.11 El Capitan
, it's possible that OS X 10.10.5 may be one of the last updates to Yosemite.
Today's beta, build 14F19a, is available as an over-the-air update and can also be downloaded from the Apple Developer Center.
The first OS X 10.10.5 beta did not appear to include any consumer-facing changes, so it's likely that this update focuses on behind-the-scenes bug fixes and performance enhancements.
Over the course of its lifespan, OS X Yosemite has received four updates. The first two brought bug fixes and security improvements, while
OS X 10.10.3
, the most significant update to Yosemite, introduced the new Photos app, Force Touch APIs, new emoji features, and more.
OS X 10.10.4, the current version of Yosemite, also focused on bug fixes and stability improvements, most notably introducing TRIM support for third-party SSDs and eliminating the Discoveryd process that caused ongoing connectivity issues in the OS.
Posted in OS X Yosemite, OS X 10.10.5 | Comments Off on Apple Seeds Second OS X 10.10.5 Yosemite Beta to Developers