Archive for the 'iOS Blog' Category
Saturday, April 19th, 2014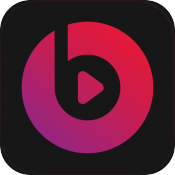 Beats has updated its
Beats Music
streaming music app with in-app subscriptions, Facebook friend search, an offline mode and more. The move allows users to subscribe to the Beats Music service via their iTunes account.



What's New in Version 1.0.7


You asked for it, and we listened! Some highlights in this release include:

- In-app subscription and account management via your iTunes account
- Find Your Friends -- find and follow your Facebook friends on Beats Music
- Improved Facebook and Twitter account management
- Thousands of new tracks available in The Sentence
- Artist Offers -- discover new content and merchandise from your favorite artists
- Offline Mode & Downloading improvements
- Music Player performance fixes
Previously, users had to subscribe to Beat Music on the service's website, allowing Beats to bypass Apple's 70 / 30 split with developers, which would result in the Cupertino company netting $3 a month from Beats Music's $10-a-month fee for every subscriber Beats adds within the app.
Beats CEO Ian Rogers
tells
Re/code
that the company made its decision to add in-app subscriptions, and therefore submit to the 70 / 30 split, when it found that more than half of its users used iPhones, making it difficult to get an iOS user to subscribe with no in-app subscription option.
Other music streaming services like Rdio and Rhapsody also sell subscriptions in-app, although Rdio's in-app subscription price was raised from $10 a month to $15 a month to make up for Apple's cut. Spotify, however, does not offer in-app subscriptions, though it does offer a free, ad-supported mode available in its app.
Beats Music
is available in the App Store for free. [
Direct Link
]
Posted in iOS Blog | Comments Off
Saturday, April 19th, 2014
Nike plans to cease making wearable hardware and it has fired the majority of the 80-person team responsible for the FuelBand fitness tracker. Instead, the company will focus its efforts on fitness software,
according
to an unnamed source that spoke to
CNET
.
The shoemaker isn't throwing in the towel on technology. Rather, it's turning away from hardware and realigning its focus exclusively on fitness and athletic software, a strategic shift that would still benefit the company in the long run, analysts said.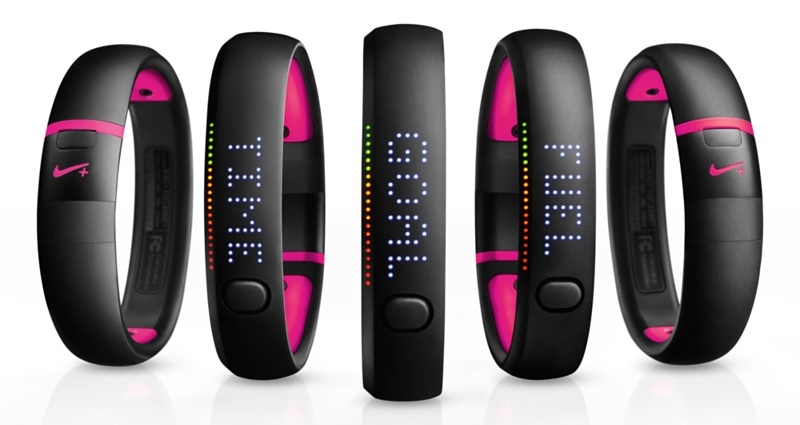 As the competition in the fitness wearable category has increased with entries from Jawbone and Fitbit, Nike has opted to shift its focus to software. Company spokesman Brian Strong told
CNET
in an email that Nike continually aligns its resources with business priorities and that it has made changes to its team as its Digital Sport priorities have shifted. Nike is also opening an incubator called Fuel Lab in San Francisco to allow developers to create products that incorporate its workout metric NikeFuel and plug into a Nike+ API that'll come this fall.
Nike's move away from wearables also comes as Apple's long-rumored iWatch is expected to come to fruition. Apple CEO Tim Cook is an avid wearer of the FuelBand and has sat on the Nike board for the last nine years, which has helped the two brands foster a strong relationship.
A possible partnership between Apple and Nike wouldn't be out of the question as the athletic company was one of the first to show support for the iPhone 5s' motion coprocessor,
debuting
the
Nike+ Move
app alongside the iPhone 5s at Apple's media event. Apple also helped Nike enter the wearable market in 2006 with the Nike+iPod shoe package.
Apple has also hired former members of the Nike's Digital Sport team, picking up former FuelBand consultant
Jay Blahnik
last August and Nike design director
Ben Shaffer
last September.
Apple is expected to release the iWatch later this year alongside iOS 8 and the iPhone 6.
Update 9:54 PM
: Nike has
issued a statement to Re/code
indicating that it plans to continue selling and supporting the current Nike FuelBand and that it plans a "small number" of layoffs, but the company did not directly address whether development of any new hardware will continue.
"The Nike+ FuelBand SE remains an important part of our business," the company said in a statement emailed to Re/code. "We will continue to improve the Nike+ FuelBand App, launch new METALUXE colors, and we will sell and support the Nike+ FuelBand SE for the foreseeable future."

The language does seem to leave a lot of room, however, for the possibility that the Portland athletic apparel giant won't produce future products in the FuelBand line. One source with knowledge of the situation said that it could be that Nike wants to be able to run down its inventory of devices, or that it still has not completely decided to shutter the unit.
Sources have told
Re/code
that Nike has been debating for months what to do with the FuelBand line in the face of issues with financial performance and attracting engineers to work on the project.
Posted in iOS Blog | Comments Off
Saturday, April 19th, 2014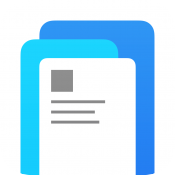 Facebook has
updated
its news creation and curation app
Paper
with birthdays, events, group updates, photo comments and much more, filling in the app with features from the "main" Facebook app that users have requested since its debut.
Thanks again for your feedback on Paper. We've been working to build features you've asked for, and we're excited to share version 1.1. Here's the scoop:

- Birthdays and events: Never miss a chance to celebrate! Just tap the notifications globe and scroll down to see important dates ahead.

- Photo comments: When words aren't enough, now you can add photos to comments to show how you feel.

- Group updates: Don't miss posts from your favorite groups. Swipe down to open the Main Menu. Tap the More Options icon to the right of the Search box. When you see your groups, check the new unread counts to catch up on the posts you've missed.

- New story buttons: To keep up with the latest stories in a section in fullscreen view, or to catch the newest stories in the next section, tap the new story arrows when they appear.

- More article covers: 9 new article covers join our collection, making easier to spot your favorite sources on Paper. Keep an eye out for Fox News, Bloomberg News, Mashable, FT, kottke, Popular Science, The Hollywood Reporter, Vanity Fair and Hacker News.

- Basic accessibility: All of your sections now support basic accessibility features, and we're working to extend accessibility throughout the app.
In addition,
Paper
product manager Michael Reckhow 
tells
The Verge
that despite Facebook's plans to strip Messenger out of its main Facebook app, the
Paper
product team does not have plans to remove messaging from its app, saying that the team wishes to keep the app independent from the goals and strategies of the main Facebook app.
Paper
isn't the only app Facebook has been working on updates for, as the company yesterday
announced
a new feature called Nearby Friends for its main app. Similar to Apple's
Find My Friends
, the optional feature allows users to see if their friends are nearby so that they can meet up.
Paper - stories from Facebook
is available for free in the App Store. [
Direct Link
]
Facebook
is available for free on the App Store. [
Direct Link
]
Posted in iOS Blog | Comments Off
Friday, April 18th, 2014
Samsung and Globalfoundries announced yesterday that the two companies will adopt the same chip production process as they upgrade their manufacturing facilities in preparation for the next generation mobile devices. (Via
Wall Street Journal
) This announcement adds credence to
an earlier rumor
that Apple was negotiating with GlobalFoundries to start making the A-Series chip in the company's Malta, New York Fab 8 facility, with Samsung helping in the early stages of production.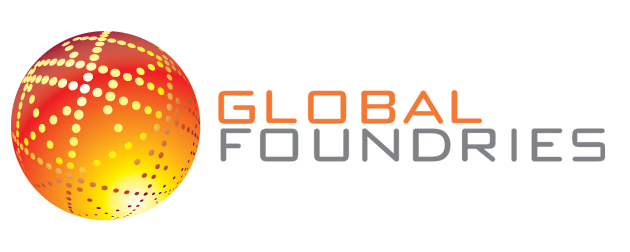 As part of the agreement, Globalfoundries has agreed to drop its current 14 nanometer circuit technology and will instead license Samsung's 14 nanometer process. This standardization of production processes could have a significant impact on Apple, which can now source its A-series processors from either Samsung or GlobalFoundries without any additional engineering effort.
"What really drove us to this agreement was a strong pull from customers," said Ana Hunter, Globalfoundries' vice president of product management. "They see the value in really having one process where they have choice and flexibility in the manufacturing options that they have."
Intel is the first company to start producing chips based on 14-nanometer technology with production starting in the current quarter. Apple supplier Samsung is expected to begin volume production of its 14 nanometer chips in late 2014, while Globalfoundries may introduce the process in early 2015.
There is no information on how this agreement affects Apple's
current chip manufacturing deal
with Taiwan Semiconductor Manufacturing (TSMC). Apple reportedly contracted with TSMC to start producing its A-series chips in early 2014 using 20-nanometer technology. Apple turned to TSMC for its chip manufacturing needs as the Cupertino company strives to lessen its reliance on Samsung to meet its production needs. This balance of suppliers helps alleviate supply constraints that result from production problems at a single supplier.
Posted in iOS Blog | Comments Off
Thursday, April 17th, 2014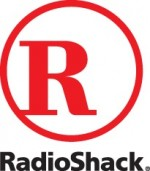 Beginning tomorrow, Radio Shack will be selling the 16GB iPhone 5s for $99 with two-year contract on AT&T, Verizon and Sprint. This is $100 off the standard $199 price and one of the lowest prices we've seen for a new iPhone 5s.
It's unclear if the price drop will be permanent or just a temporary price, but a source at Radio Shack says the promotion does not currently have an end date. For many, the discount will matter less with the new pay-by-the-month phone financing plans offered by AT&T and Verizon, but for customers still on a two-year contract plan, the $100 discount could encourage customers to choose the iPhone 5s over the 5c.
Radio Shack has sold the iPhone
since 2009
and has often
offered discounts
on refreshed and new iPhones numerous times a year. Radio Shack is offering trade-ins on older iPhones, including a minimum of $100 on the iPhone 4s, meaning customers trading in that phone can receive the iPhone 5s for free.
Posted in iOS Blog | Comments Off
Thursday, April 17th, 2014
Yahoo today
updated
its
Flickr
photo sharing app to version 3.0, introducing a major design overhaul that revamps the look and feel of the app. Aiming to make capturing and editing photos easier, the app features 14 live filters for the app's camera, allowing users to see what edits will look like before an image is captured.
The app also has a cleaner, better organized grid-style gallery view for browsing through photos and its camera capture and filter menu now resembles Instagram's successful image editing layout. Searching for captured photos is easier, with a revamped "intelligent" search engine that can filter by date, time, place, and even scenes and objects like "car" or "sunset."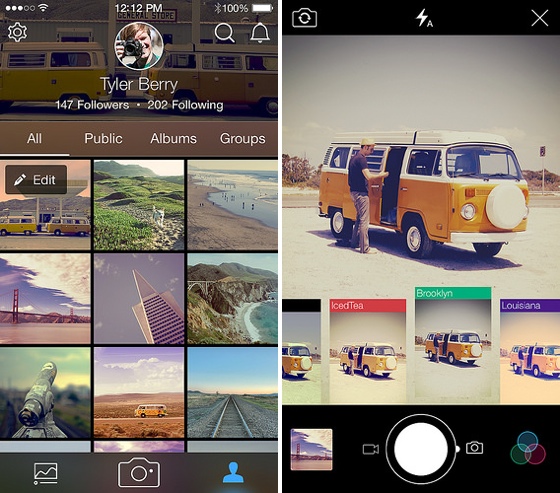 A new Auto Sync feature lets users upload photos from the camera roll to Flickr automatically, creating a cloud-based backup of all iPhone images. As announced last year, Flickr provides all of its users with 1TB of free storage space.
Video recording, previously unavailable in the
Flickr
app, is has also been added, allowing Flickr to compete with other photo and video sharing services like Instagram and Vine. There are simple video customization features available and the new live filters also apply to video footage.
Welcome to Flickr 3.0! We have completely rebuilt and redesigned the app to make it simple, beautiful, and easy to use.

Favorite features:
- Capture everything: Take stunning photos and videos. We make it easy.
- Save it all: All your pictures in one place. Take them everywhere.
- Advanced editing: Gorgeous live filters. Powerful editing tools. All for free.

Helpful Tips:
- Capture the world in all new HD video you can share to Facebook, Tumblr, and Twitter.
- Explore our editing tools: Levels, Crop, Color Balance, Contrast, Saturation and more.
- Follow friends and the world's best photographers. Always discover something new.
- Customize your privacy settings so you can make a photo as public or private as you like.
- Take lots of photos! Everyone gets 1,000GB of free storage.
Flickr
can be downloaded from the App Store for free. [
Direct Link
]
Posted in iOS Blog | Comments Off
Thursday, April 17th, 2014
Last week we
posted
renderings of what the iPhone 6 might look like based on
leaked design drawings
of the unreleased device. Since that time, we've seen
early cases
and
possible design molds
for the device.
Ferry Passchier
, the designer we commissioned for the original designs, has rethought the design as if it was modeled after the iPhone 5c with colorful plastic backings. Passchier produced these renderings with that in mind: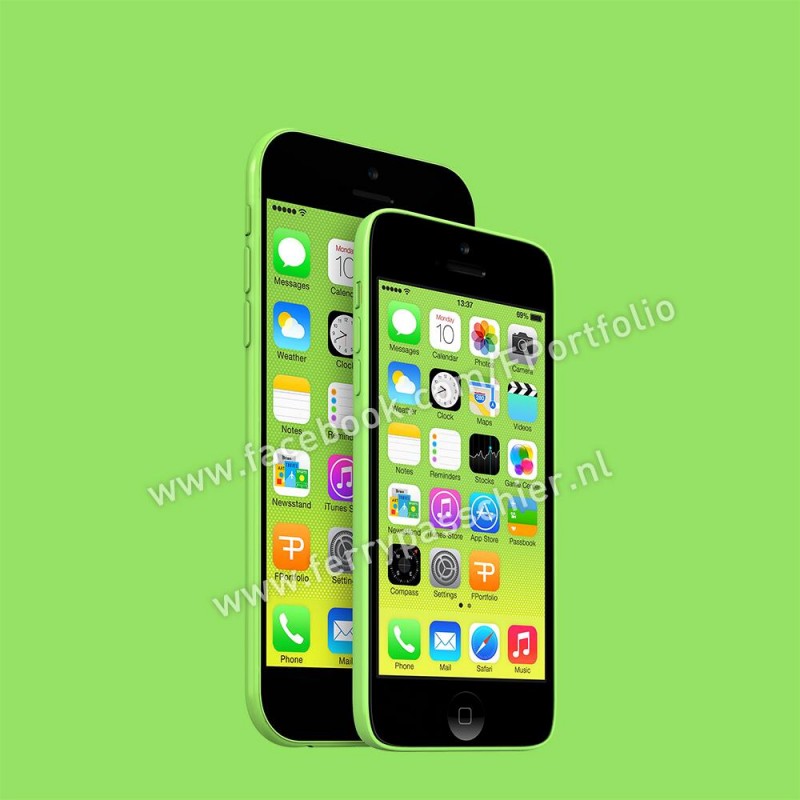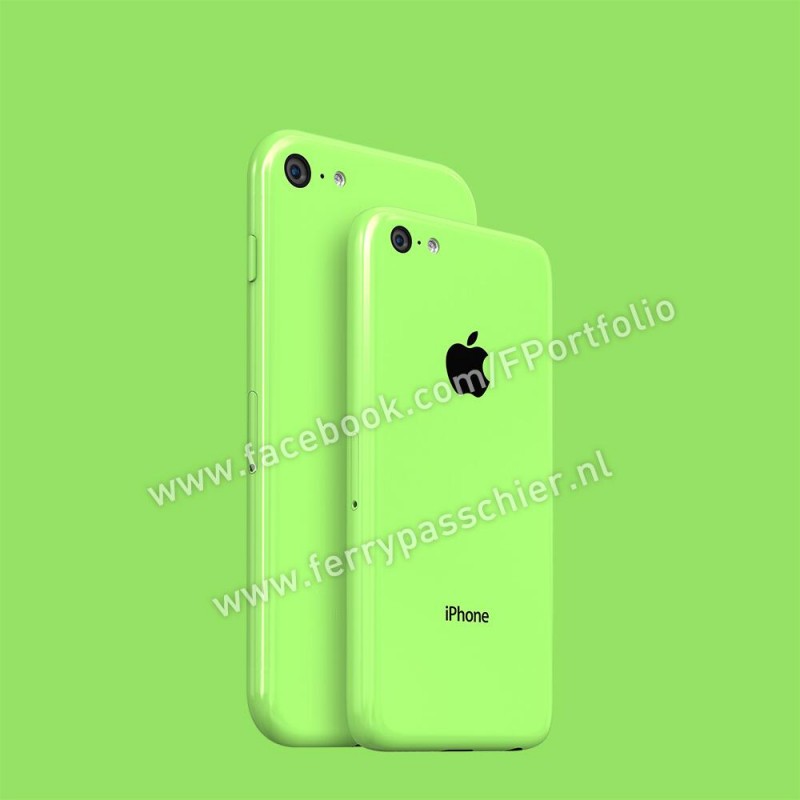 The
original renderings
assumed it followed Apple's aluminum design of the iPhone 5s, though an all-aluminum design would introduce issues with Apple's antenna design.
Apple is expected to release the iPhone 6 this fall, and we expect to see more design and part leaks as production starts ramping up.
Posted in iOS Blog | Comments Off
Wednesday, April 16th, 2014
Blizzard Entertainment's digital card trading game
Hearthstone: Heroes of Warcraft
for iPad is now available for download worldwide after
soft-launching
in Australia, Canada, and New Zealand in early April. The game initially
launched
for the Mac in March.
The free-to-play collectible card game is set in the Warcraft universe, allowing players to compete with
Magic the Gathering
-style decks in one-on-one fights via Battle.net or against the computer. The iPad version of the game is able to connect to a Battle.net account, syncing with the PC/Mac version.
JUMP RIGHT IN: Fun introductory missions bring you into the world of Hearthstone's intuitive gameplay.

BUILD YOUR DECK: With hundreds of additional cards to win and craft - your collection grows with you.

HONE YOUR SKILLS: Play in practice matches against computer-controlled heroes of the Warcraft universe. Thrall, Uther, Gul'dan - they're all here!

COLLECTION TRAVELS WITH YOU: Your card collection is linked to your Battle.net account - enabling you to switch your play between tablet and desktop with ease.

AND FIGHT FOR GLORY: When you're ready, step into the Arena and duel other players for the chance to win awesome prizes!
Our sister site
Touch Arcade
has given
Hearthstone: Heroes of Warcraft
a five star review, calling the game "a ton of fun" and "super easy to pick up."
Hearthstone is not only an example of a free-to-play model done right, but it's a must-play for card game enthusiasts everywhere. It's incredibly easy to get into, the picturesque art is easy on the eyes, and best of all -- it plays perfectly on an iPad.
Hearthstone: Heroes of Warcraft
is also available for the Mac after
launching in March
and Blizzard has plans to bring it to the iPhone as well, later in the year.
Hearthstone: Heroes of Warcraft
for the iPad can be downloaded from the App Store for free. [
Direct Link
]
Posted in iOS Blog | Comments Off
Wednesday, April 16th, 2014
Anki today
announced
the debut of two new cars and two new tracks for its iPhone-compatible
Anki Drive
slot car racing game. Joining the existing four cars are Hadion and Corax, new characters that focus on speed and weaponry, respectively.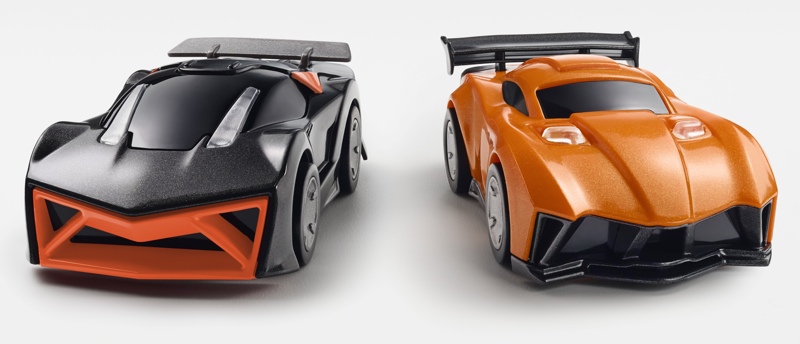 Designed by Anki and Hollywood legend Harald Belker, Corax and Hadion are the newest characters available for Anki DRIVE. Hadion is built for speed and is the only car that can access Turbo Boost, which enables you to fly incredibly fast down the track. Corax is the ultimate warrior, with the option to mount multiple weapons. Watch out, he's an aggressive one!
First
introduced
in 2013 during Apple's Worldwide Developers Conference, Anki Drive is a unique racing game that Anki describes as a "video game in the real world." Similar to slot car racing, Anki Drive incorporates artificial intelligence, machine learning, and smartphone-based controls, allowing two players to shoot at one another while their cars autonomously race down a vinyl track.
Each of Anki's cars have their own unique name, personality, look, and statistics. While some of them offer greater acceleration speeds, others have more energy or better weaponry. The two released today expand on the abilities of the existing cars, offering Turbo Boost (Hadrion) and multiple mounted weapons (Corax).
Along with the new cars, Anki is also introducing two new tracks: Crossroads and Bottleneck. Crossroads offers hard corners and a challenging intersection that requires solid timing and maneuvering skills, while Bottleneck introduces a bottleneck shape that must be overcome.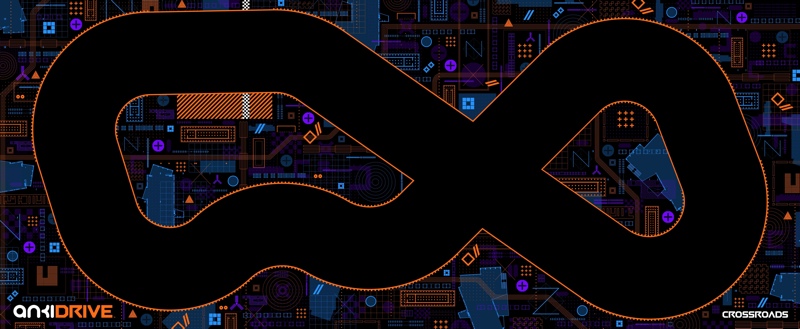 There's also a brand new Race Mode in the
Anki Drive
app, which joins the existing Battle Mode. Weaponry is still available and the goal is to make it to the finish line first, beating out other players or AI-controlled cars.
Anki's new cars can both be purchased today from the
Anki website
for $69.99 each, and the new tracks will be available on May 6 for $99. The original Anki starter kit can also be purchased from the Anki website for $199.
The accompanying
Anki Drive
app can be downloaded from the App Store for free. [
Direct Link
]
Posted in iOS Blog | Comments Off
Wednesday, April 16th, 2014
Following a brief maintenance period worldwide, Apple's Online Stores in the
Netherlands
,
Italy
,
Belgium
,
Sweden
,
Poland
, and the
Czech Republic
are now selling the
8 GB iPhone 5c
. The device was spotted in these online stores by
9to5Mac
.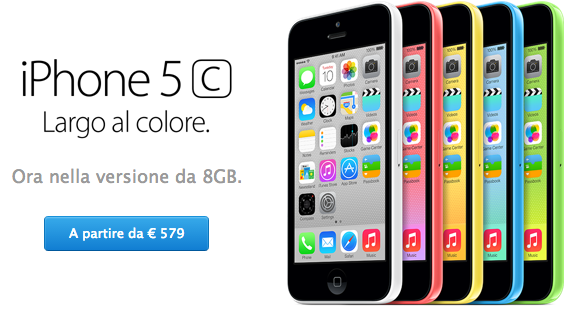 The 8 GB version of the phone was
launched
last month in a few of Apple's Online Stores alongside the relaunched 16 GB iPad 4. Apple revealed in a
statement
to
Re/code
that its strategy with the 8 GB iPhone 5c is to offer a low-cost option that is compatible with the growing number of developing LTE networks in certain countries. The report also noted that Apple prefers not to sell the lower-cost model in the United States because of the popularity of subsidized phones.
The 8GB iPhone 5c is available now through select Apple Online Stores as well as through various Apple Retail locations.
Update 2:31 AM:
As spotted by
MacRumors
readers, the 8 GB iPhone 5c is also now available through Apple's Online Stores in
Ireland
,
Portugal
,
Austria
,
Spain
,
Norway
,
Finland,
Denmark
,
Switzerland
,
Hungary
, and
Luxembourg
.
Posted in iOS Blog | Comments Off