Archive for the 'iOS Blog' Category
Monday, July 28th, 2014
Facebook is planning to motivate people to download and use its standalone
Facebook Messenger
app by removing messaging capabilities from the standard
Facebook
mobile app.
Currently, users can chat through the Messages tab located on the bottom toolbar in the main
Facebook
app, but that tab will soon redirect users to download the
Messenger
app instead. When installed, a message received in the Facebook app will switch the user over to
Messenger
to chat, as it does now when both apps are installed.
According to
TechCrunch
, Facebook is making the switch so that it does not have to support two versions of
Messenger
, thereby improving both apps. Facebook gave
TechCrunch
an official statement on the upcoming changes:
In the next few days, we're continuing to notify more people that if they want to send and receive Facebook messages, they'll need to download the Messenger app. As we've said, our goal is to focus development efforts on making Messenger the best mobile messaging experience possible and avoid the confusion of having separate Facebook mobile messaging experiences. Messenger is used by more than 200 million people every month, and we'll keep working to make it an even more engaging way to connect with people.
Facebook has
already forced
users in Europe to switch over to
Facebook Messenger
to send and accept messages.
Facebook
for iOS can be downloaded from the App Store for free. [
Direct Link
]
Facebook Messenger
for iOS can be downloaded from the App Store for free. [
Direct Link
]
Posted in iOS Blog | Comments Off
Monday, July 28th, 2014
Back in January, Apple removed popular Bitcoin app
Blockchain
from the App Store
, after
cracking down
on several other apps that allowed users to send and receive bitcoin, including
Coinbase
and
Gliph
.
Apple's official policy prohibits content that "enables, facilitates, or encourages an activity" that not all countries deem legal, which has left Bitcoin-based apps in a bit of a gray area policy wise.
As of today,
Blockchain
has returned to the App Store, once again giving iOS users a way to send and receive bitcoin payments, reports bitcoin news site
CoinDesk
.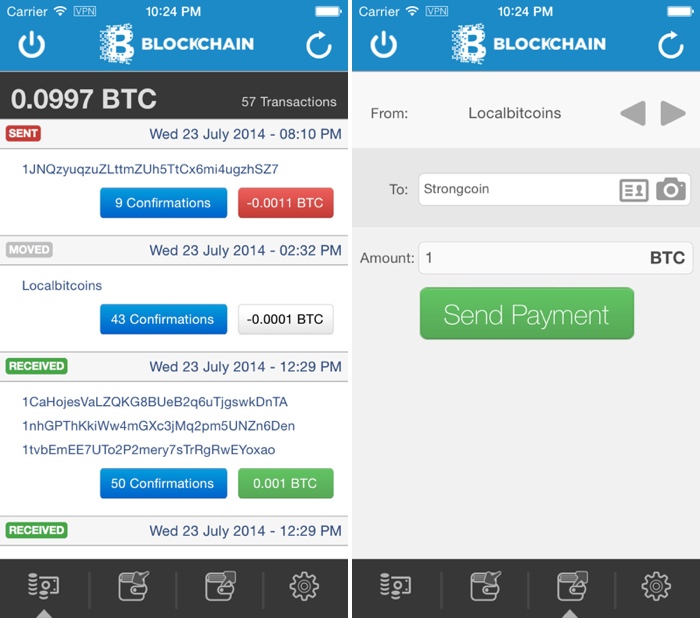 According to
CoinDesk
, Apple announced a more open policy towards bitcoin apps during its Worldwide Developers Conference in June, which has led to the return of bitcoin apps to the App Store. From
Blockchain
CEO Nicolas Cary:
The moment Apple signalled a shift in their policy toward digital currency apps, we pulled the iOS project off the shelf and got to work. We wanted to use this as an opportunity to improve the wallet, but we were still apprehensive about dedicating huge amounts of engineering time because it wasn't clear what types of apps would get through the submission and approval process.
Blockchain
for iOS has been redesigned and built from the ground up to improve both security and performance. Along with giving users a way to send and exchange bitcoin, the new
Blockchain
app can also be used to make purchases from merchants that accept bitcoin, both in physical stores and online.
According to
Blockchain
's CEO, iOS is an important platform for the company and in the future, the app will be updated to include Android features like the Merchant Map.
Blockchain
can be downloaded from the App Store for free. [
Direct Link
]
Posted in iOS Blog | Comments Off
Monday, July 28th, 2014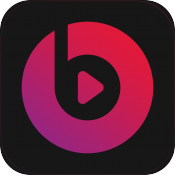 Beats Music
for iOS was today updated to version 2.2.0, adding several user-requested features. It's now possible for Beats listeners to change their Just For You recommendations through a new "Tune Your Taste" feature in Settings that allows users to select new favorite genres and artists.
Listeners are also able to track their most recently played songs from The Sentence feature, which lets users select songs based on mood and activity. Verified Badges have been added, with a red check mark signaling a profile is "certified as legit by Beats," and there have been quite a few bug fixes.
You asked for it, and we listened! In this latest release we've added:
- Tune Your Taste -- Want to switch up your Just For You recommendations? Change your favorite genres and artists with the Tune Your Taste feature in Settings
- Sentence History -- View your most recently played songs from The Sentence
- Verified Badges -- That red check mark means the profile is certified as legit by Beats
- Player Improvements -- We fixed a ton of bugs to make playback more smooth and reliable

...and much, much more!
Beats Music is set to be acquired by Apple in the next month or two, as soon as the $3 billion deal, first announced in May, gains
regulatory approval
in the U.S. and is finalized.
Apple has said that Beats will remain a standalone music service, which means the app will continue to be available on iOS, Android, and Windows devices.
Beats Music
can be downloaded from the App Store for free. [
Direct Link
]
Posted in iOS Blog | Comments Off
Monday, July 28th, 2014
Reports
from within Apple's Asian supply chain (via
GforGames
) again
suggest
the company is planning to launch the 4.7-inch iPhone separately from the 5.5-inch model, with the latter model entering mass production in September. This staggered launch would allow Apple to debut the highly-anticipated 4.7-inch iPhone 6 early this fall and then follow with the iWatch and the larger iPhone model later this year.
The report claims a December launch for both the 5.5-inch iPhone 6 and iWatch, which would be unusual timing for Apple given the holiday shopping season. The company generally prefers to launch its consumer-focused products before Black Friday kicks off holiday shopping in late November. But if supply constraints are an issue, it is possible Apple might choose to make a limited launch of the devices before the end of the year to get them onto shoppers' radars.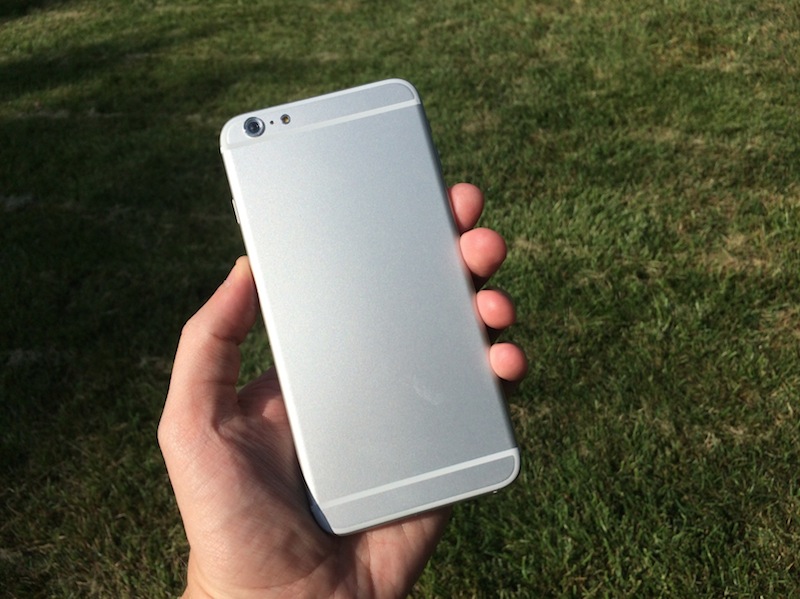 Apple
is rumored
to be planning its first press event in September, which will be used to unveil the 4.7-inch iPhone 6 along with the official release date of iOS 8. Apple may hold a second event in October to announce the next generation iPads, OS X Yosemite and possibly the 5.5-inch iPhone 6 and the iWatch. Though announced in October, the latest report claims larger iPhone and iWatch may not hit retail shelves until December of this year.
Besides a larger display, the
iPhone 6
is expected to include a faster A8 processor, an updated Touch ID fingerprint scanner and an improved camera module with some form of image stabilization technology.
Posted in iOS Blog | Comments Off
Monday, July 28th, 2014
Apple Retail Stores will soon allow customers to purchase an iPhone through U.S. carrier early upgrade programs including
AT&T Next
,
Verizon Edge
, and
T-Mobile Jump
, reports
9to5Mac
. Apple is aiming to implement the new initiative right before the launch of the iPhone 6 this fall, as both Genius Bar workers and store employees will
receive training
on the program from Sunday, August 10 to Thursday, August 28.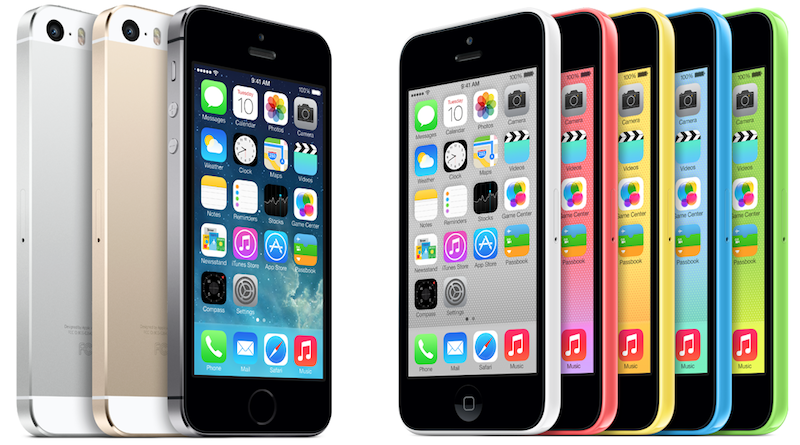 Currently, Apple Store customers are only limited to purchasing an iPhone through a regular two-year contract at subsidized pricing or unlocked at full-price. All three early upgrade programs allow customers to upgrade their phones more frequently as the complete cost of a device is split into monthly payments which are rolled into the standard bill each month.
Verizon
and
T-Mobile
allow customers to upgrade their phones twice every year after six months of payments, while
AT&T
customers can upgrade once every 12 months after a year of payments.
The move also comes after Apple Stores began allowing customers to add pre-paid or month-to-month plans when purchasing full-priced, unlocked iPhones in June. Apple CEO Tim Cook
noted
last year that 80 percent of iPhones are sold at third-party locations while 20 percent are sold by Apple, adding that it was a figure he would like to improve. Apple has launched a number of other programs in its retail store to boost in-store sales, which included
an event this past May
encouraging iPhone 4 and 4s owners to update to a newer device.
Posted in iOS Blog | Comments Off
Friday, July 25th, 2014
Following a
report by Droid Life
yesterday, Verizon has now
confirmed to Gigaom
that starting October 1 the carrier will begin spot throttling of certain high-usage customers connecting to carrier's LTE network. The policy affects users on grandfathered unlimited data plans that are no longer offered and who rank in the top five percent of data users at Verizon.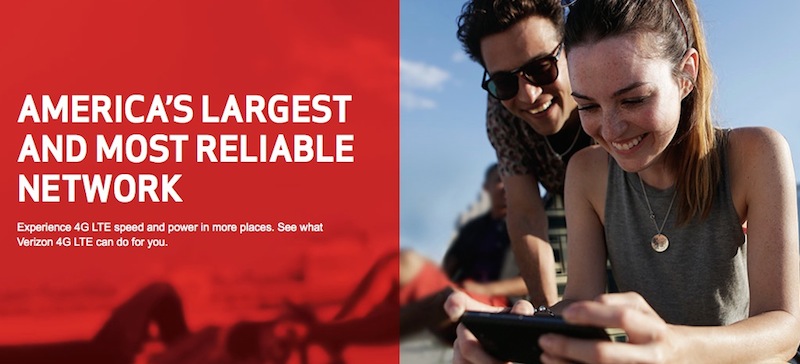 While Verizon has had a similar policy in place for its 3G network for several years, the extension of it to the LTE network that now handles 76 percent of the carrier's data traffic will be noticeable for a number of users.
On October 1, Verizon will start throttling back LTE speeds on its heaviest unlimited-plan subscribers when they move into congested cells on its networks. What that means is that when the network gets crowded, Verizon will prioritize 4G customers who buy their data by the gigabyte over unlimited plan customers who fall into the top fifth percentile of monthly data usage.

As of today, the top five percent consists of customers who use 4.7GB or more of data each month, though that number will fluctuate month-to-month as traffic patterns change.
Rather than blanket throttling of users speeds when they hit certain thresholds, Verizon will be weighing demand on individual cell sites and assigning these unlimited users lower priority and thus slower speeds than other customers during periods of high demand.
Verizon said that its new policy will only apply to customers who have fulfilled their contract terms (so if you renewed your data plan under contract in the last two years, you're safe). The policy remains in effect for a subscriber for the entirety of a billing period. If you're still in the top 5 percentile of users at the end of that month, then the throttling policy continues for another billing period. But if you're not, then all restrictions are lifted – at least until your next bill.
With the explosion in smartphone usage in recent years, carriers have been turning to throttling to help manage demand on their networks. The policies are also being used to encourage users to move away from the unlimited data plans that were popular in the early smartphone days but which have been phased out by carriers in a shift to tiered data plans in which the amount users pay is tied to their data usage.
Posted in iOS Blog | Comments Off
Friday, July 25th, 2014
Hello Inc's new
Kickstarter project
Sense
is an iOS-compatible sleep tracking system that allows users to monitor their sleep patterns and bedroom environments without the need for intrusive hardware.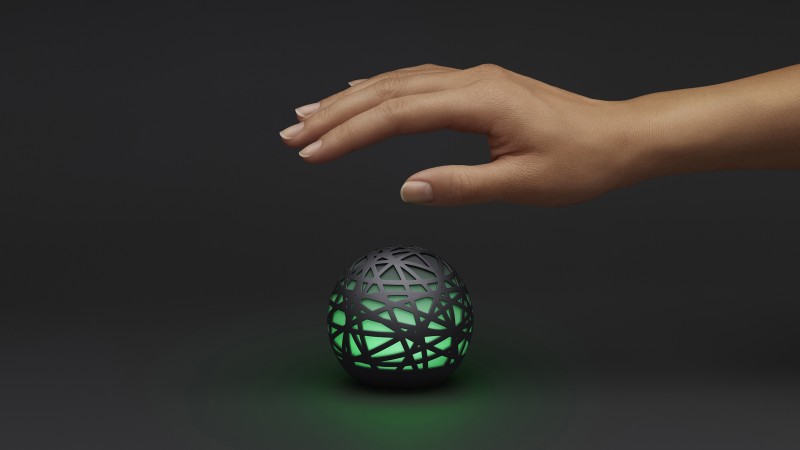 The primary Sense device is a glow-in-the-dark polycarbonate orb that derives data from factors such as noise, light, temperature, humidity, and air particles to measure sleep quality. Sense also comes with the Sleep Pill, which is a small sensor that clips onto a pillow to track movement with a 6-axis accelerometer and gyroscope.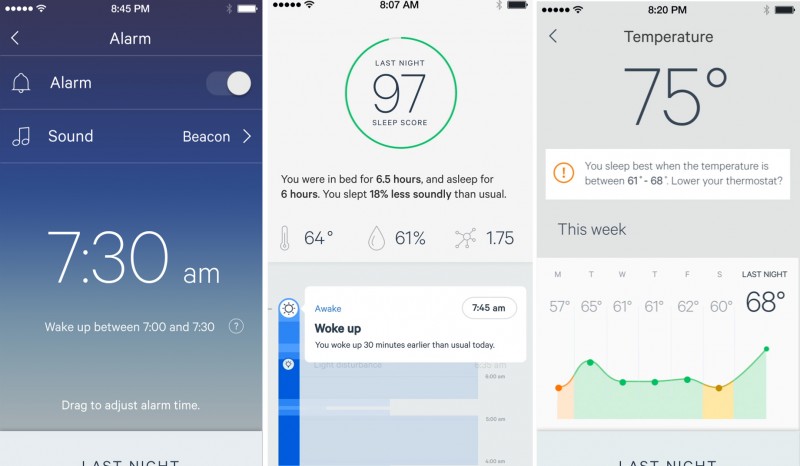 Sense works with its own companion app for iOS to provide users a snapshot of their last night's sleep, offering an overall sleep score in addition a timeline of events throughout the night that triggered movement. The app can even play back noises that were captured by Sense, allowing users to listen to sound disturbances that may have led to an interruption in sleep.
The app also includes a Smart Alarm feature, which works with the Sense monitor and Sleep Pill to wake a user up at the right time. For instance, if a user begins to move more frequently after an extended period of rest, the app's Smart Alarm will sound off in sync with a sleep rhythm. Sense also includes a number of pre-made sounds and alarms to aide the sleeping experience.
The Sense sleep monitor and Sleep Pill can be preordered for a special price of
$99 on Kickstarter
, with regular pre-orders costing $129 afterward. The first Sense monitors and Sleep Pills are expected to begin shipping in November 2014.
Posted in iOS Blog | Comments Off
Thursday, July 24th, 2014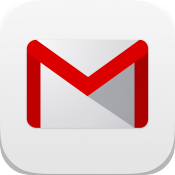 Google today updated its
Gmail
for iOS app to version 3.14159, adding improved integration with its Google Drive storage solution.
It's now possible to save email attachments directly to Google Drive, making them accessible everywhere and saving storage space. Users are also able to insert Google Drive files directly into messages. Google has also included new account management options and the ability to change a profile picture in the Settings menu.
- Save attachments directly to Google Drive so you can access them anywhere while saving space and bandwidth on your device
- Insert Google Drive files directly into messages
- New account management options to choose which accounts you want to have visible in Gmail without removing accounts from your device.
- Change your profile picture (in Settings)
Gmail
is a universal app that can be downloaded from the App Store for free. [
Direct Link
]
Posted in iOS Blog | Comments Off
Thursday, July 24th, 2014
Late night talk show host Jimmy Kimmel covered Apple's upcoming smart watch on
last night's show
, airing a humorous segment that featured the team showing pedestrians on Hollywood Boulevard a $20 Casio watch with an Apple sticker on the back.
The people were told the cheap watch was Apple's new smart watch and predictably, Kimmel's team received some hilarious reactions. "It's very lightweight and it's kind of like old school, but still in style, you know?" said one woman, and a man complimented its rubber wrist band and the big numbers, which are "easy to see."
Featured interviewees were all impressed with the watch's ability to show the time
and
the date, and several noted that they were willing to purchase anything Apple made. "I just like that it has an Apple insignia on the back," said one commenter. "If it's Apple it's good, right?" said another.
Kimmel also had some quips to share about the upcoming larger-screened iPhone 6, claiming Apple was introducing the larger device so it could debut a smaller "iPhone mini" in the future. "They make the bigger phones, and then in two years they'll release the iPhone mini, which is the size of the phones we have now," he joked. "And we'll wait in line for like three days for it because that's how we are."
Posted in iOS Blog | Comments Off
Thursday, July 24th, 2014
While several high-profile smart deadbolt systems such as
Lockitron
and
August
have experienced significant delays, Kwikset has been shipping its
Kevo
Bluetooth deadbolt for some time now, and today the system is
receiving a software update
to provide new access options for users.
Similar in appearance to other electronic deadbolt locks with a relatively large housing on the inside of the door, the Kevo system allows users to lock and unlock their deadbolts with a simple touch, relying on a Kevo iPhone app or physical fob to determine whether access should be granted. After a simple set-up process, the Kevo deadbolt can determine relative positioning of the device or fob, only granting touch access when the user is outside the door. A standard key can also be used to operate the deadbolt.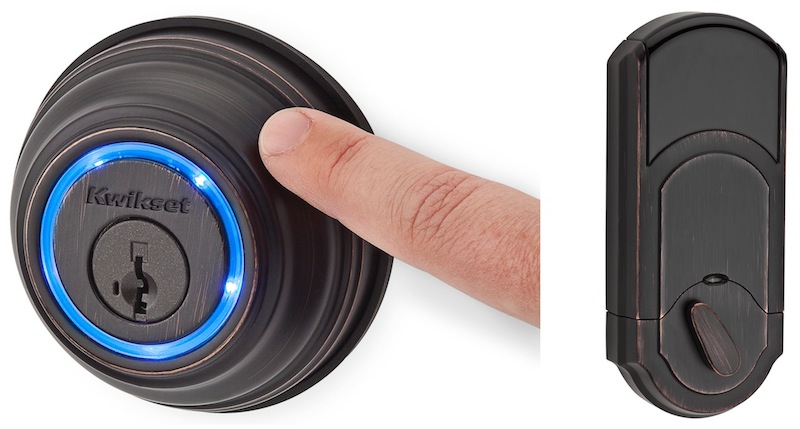 Much of today's upgrade centers around the system's eKeys that allow users to unlock the door using the Kevo smartphone app. The
new features
include free and unlimited Guest eKeys that can be sent to guests to allow access for 24 hours, as well as a new Scheduled eKey type that allows to restrict the days and times a standard eKey is valid.
From giving a neighbor day-long access to keep an eye on your kids, or letting in a weekend guest who beats you home from a busy day at work, the Guest eKey provides ultimate convenience and flexibility.

The new Scheduled eKey enhances home access control by allowing users to set day and time constraints right from their phones. Ideal for house cleaners, dog walkers, nannies or others that need regular access at pre-determined times, like on Tuesdays and Thursdays from 1-3 p.m. Kevo owners can schedule these eKeys to be active prior to sending, so they don't have to remember to grant or revoke access to these users in real time.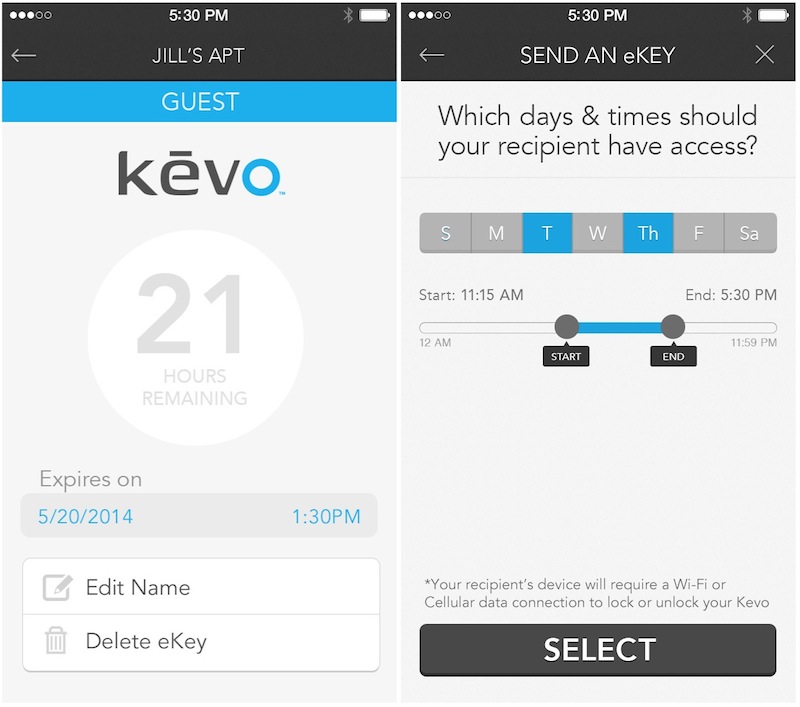 Guest eKey management (left) and Scheduled eKey setup (right)
Kevo comes with two free Anytime or Scheduled eKeys, and additional ones can be purchased in-app for $1.99 each. The new Guest eKeys are available free of charge without limits.
Kevo is available from
Apple
,
Amazon
, and other retailers for approximately $220. The updated Kevo app for iPhone is
available now
through the App Store [
Direct Link
], and the app also facilitates a firmware update for the lock itself.
Posted in iOS Blog | Comments Off