Archive for the 'Front Page' Category
Friday, April 25th, 2014
California legislators narrowly rejected a bill that would require smartphone manufacturers like Apple to preload and automatically enable antitheft "kill switch" in their phones,
according to CNET
. The law was
backed
by California State Senator Mark Leno and San Francisco District Attorney George Gascon.
Failing to reach a minimum of 21 votes in favor, the final tally was 19 yes's to 17 no's, with one senator not voting. Leno told CNET that he plans to take the bill up again next week. "The game is not yet over," he said.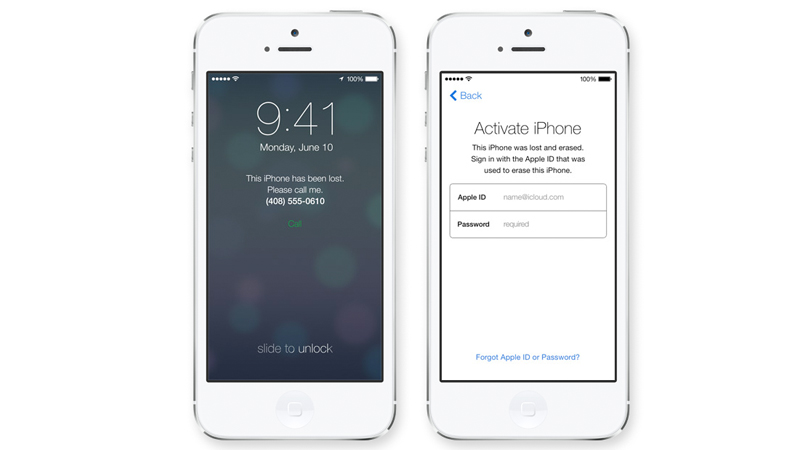 Gascon accused opposition of the bill of protecting the interest of the "billion dollar industry profits" of the wireless industry and their insurance partners. Though some critics of the plan note that wiping software and locking phones would be ineffectual as thieves are likely to sell the device's hardware components.
The law was unlikely to affect Apple much, as the company introduced its own antitheft technology with iOS 7's Activation Lock feature, which locks a device to a user's iCloud account and is automatically turned on when Find My iPhone is enabled. However, Apple would likely have to make Find My iPhone mandatory to meet the requirements of Leno's bill.
Activation Lock won
cautious optimism
from both Gascon and New York Attorney General Eric Schneiderman when it was announced at 2013's WWDC.
The
Smartphone Theft Prevention Act
, a federal bill that would also mandate the inclusion of a "kill switch" in smartphones, has been introduced at the national level.
Posted in Front Page | Comments Off
Thursday, April 24th, 2014
Apple, Google, Intel, and Adobe have settled the lawsuit levied against them for their anti-poaching agreements, reports
Reuters
. The settlement was revealed in a court filing, but the terms of the deal have not yet been disclosed.
The no-hire agreements between the companies first came to light in 2011, after tech workers filed a class action lawsuit alleging the companies had conspired not to poach employees from one another in an effort to keep salaries lower.

No-solicitation agreements dated back to 2005 and in addition to Apple, Google, Intel, and Adobe, involved Intuit, Lucasfilm, and Pixar,
among others
. The agreements prevented company recruiters from contacting employees on specific no contact lists.
The United States Department of Justice
got involved
in the lawsuit back in 2010 and the companies were required to
cease entering
into anti-poaching agreements. A class-action civil suit covering 64,000 employees was
allowed to proceed
, and that is the lawsuit that was settled today for an unspecified amount of money. The terms of the settlement
will be presented
to District Judge Lucy Koh on May 27.
Pixar, Lucasfilm, and Intuit
previously settled
their cases for approximately $20 million.
Update 4PM PT:
According to
Reuters
, the four companies have agreed to pay a total of $324 million in order to settle the lawsuit. While spokespeople for Apple, Google, and Intel declined to comment, an Adobe representative said the company settled "in order to avoid the uncertanties, cost, and distraction of litigation."
The class-action suit was asking for $3 billion in damages, which could have tripled to $9 billion under antitrust law.
Posted in Front Page | Comments Off
Thursday, April 24th, 2014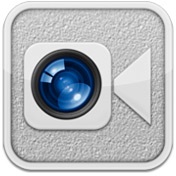 Apple today released a
new support document
, detailing the issue behind the recent problems some iOS 6 users have been
experiencing
with FaceTime. According to Apple, a bug resulting from an expired device certificate has rendered FaceTime unusable on older versions of iOS and the only solution to the problem is to update to the latest version of the operating system.
Devices capable of running iOS 7 must be upgraded to iOS 7.0.4 or later, while devices unable to run iOS 7, such as the fourth-generation iPod touch, must upgrade to iOS 6.1.6.
If you started to have issues making or receiving FaceTime calls after April 16, 2014, your device or your friend's device may have encountered a bug resulting from a device certificate that expired on that date. Updating both devices to the latest software will resolve this issue.

If you're using iOS 7.0.4 or later or iOS 6.1.6, this issue doesn't affect you.

If you're using these versions of OS X or FaceTime for Mac, this issue doesn't affect you:

- OS X Mavericks v10.9.2 or later
- OS X Mountain Lion v10.8 with the latest security updates
- OS X Lion v10.7 with the latest security updates
- FaceTime for Mac version 1.0.5 or later for Mac OS X v10.6
While FaceTime does work with iOS 6.1.6, that particular update is not available to recent devices that are able to run iOS 7, which means iOS 6 users with newer devices who wish to access FaceTime must upgrade to iOS 7.
There's a sizable contingent of iOS users who opted to stick with iOS 6 over iOS 7 due to the drastic visual changes introduced with the operating system update, so Apple's upgrade suggestion is likely to be unpopular with those users.
Apple's FaceTime issues
first began
on April 16, with many iOS 6 users reporting an inability to use the service. At that time, it was unclear whether Apple would implement a fix, but customer service representatives have been presenting iOS 7 updates as a solution since the problem was first uncovered, and it appears that Apple does not plan to offer another solution. The company did, however,
release a FaceTime update
for OS X users to fix the issue earlier this week.
Posted in Front Page | Comments Off
Thursday, April 24th, 2014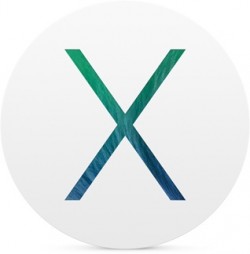 Following recent
trademark
investigations
related to the iWatch
, French site
Consomac
has
discovered
[
Google Translate
] that Apple may also be using a pair of shell companies to protect various California-related names in anticipation of future OS X releases. Apple's Craig Federighi announced at last year's Worldwide Developers Conference that the company would be shifting gears on OS X naming, moving from big cats to "places that inspire us in California". The current OS X Mavericks was the first to adopt the new naming pattern, taking its name from a popular surfing spot known for its massive waves.
Consomac
notes that a pair of companies going by the names of Yosemite Research LLC and Coast Research LLC applied for trademarks on several California-related terms in the category of computer software on the same day back in early December. The terms for which the companies are seeking trademark protection include
Yosemite
,
Redwood
, and
Mammoth
(via Yosemite Research), and
California
,
Big Sur
, and
Pacific
(via Coast Research).
As with several other Apple shell companies created for quietly protecting trademarks, such as
CarPlay Enterprises
and perhaps Brightflash USA, both Yosemite Research and Coast Research are registered in the state of Delaware and use the Corporation Trust Center as their addresses. Both companies were registered with the state on November 22, 2013. Those details by themselves do not clinch the companies' association with Apple, as the Corporation Trust Center is used by many companies large and small to facilitate corporate registrations, but it is consistent with Apple's past behavior.
Another intriguing connection noticed by
Consomac
is that the attorney listed on the Coast Research applications is Stephen Brown, and an attorney by the same name is listed on an "iGuide" application dating back to late 2007 from iGuide Media LLC, a company
MacRumors
linked to Apple
a number of years ago. Another attorney on that iGuide application is James Johnston, who was involved with Apple's efforts to protect the "iPhone" name using another shell company by the name of Ocean Telecom Services LLC.
The U.S. trademark applications by Yosemite Research and Coast Research from early December also all cite filings in Trinidad and Tobago for priority purposes, similar to Apple's CarPlay strategy. Those California-themed filings in Trinidad and Tobago were made on June 7, 2013, the Friday before Apple's WWDC 2013 keynote where it announced the change in naming scheme for OS X.
Taken together, all of these pieces of information make a strong case for Apple being the company behind the recent California-themed trademark applications. If this is indeed in the case, past history shows that Apple may or may not elect to use all of these names for future versions of OS X. For example, the company long ago filed for protection on
various big cat names
to reserve them for OS X releases, but never used some of them such as Lynx and Cougar.
The next version of OS X, 10.10, has been
showing up in server logs
for some time and according to
9to5Mac
is expected to feature a "flatter" look compared to OS X Mavericks. Apple made similar changes with iOS 7, but the OS X changes are said to not be as drastic as those seen on iOS. OS X 10.10 is likely to be previewed at this year's WWDC, which will
kick off with a keynote
on June 2.
Update 10:15 AM
:
MacRumors
has discovered many more trademark applications from other apparent shell companies that carry the same Corporation Trust Center address and June 7, 2013 priority dates from applications in Trinidad and Tobago. As with the other registrations, the U.S. applications were filed on December 5 or 6.
-
Diablo
,
Miramar
,
Rincon
, and
El Cap
(Landmark Associates LLC)
-
Redtail
,
Condor
, and
Grizzly
(Cassowary Devices LLC)
-
Farallon
,
Tiburon
, and
Monterey
(Asilomar Enterprises LLC)
-
Skyline
,
Shasta
, and
Sierra
(Antalos Apps LLC)
Posted in Front Page | Comments Off
Thursday, April 24th, 2014
Charity auction site CharityBuzz is
hosting a second listing
to meet with Apple CEO Tim Cook at Apple's headquarters in Cupertino, California, this time offering a lunch meeting.

The auction is the second Cook has volunteered his time for, with
last year's coffee auction
raising
$610,000
for the
RFK Center for Justice & Human Rights
. The 2014 auction benefits the same cause, which aims to achieve a "just and peaceful world by partnering with human rights leaders, teaching social justice and advancing corporate responsibility."
Two people can meet with Cook for lunch, for approximately one hour. The cost of the meal is included, and the auction winner must agree to travel to Cupertino for the meeting, which will be scheduled on a "mutually agreed upon date."
The current high bid on the auction, which has an estimated value of $100,000, is at $10,000 with 19 days left to go. The auction will end on Tuesday, May 13. Due to shill bids last year, all bidders are required to submit credit card authorization to bid.
Posted in Front Page | Comments Off
Thursday, April 24th, 2014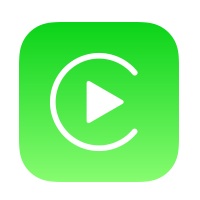 Following last month's
formal introduction
of Apple's CarPlay system for integrating iPhones with in-dash vehicle systems, there were some
questions
about whether the feature would be able to make its way to aftermarket products or if it would be limited to auto manufacturers putting it into brand-new vehicles. That question was answered earlier this month, with both
Alpine
and
Pioneer
announcing their plans to launch CarPlay-compatible systems.
Pioneer appears to be in the best position to move quickly with CarPlay, as its latest NEX systems
already include CarPlay-compatible hardware
, which will be enabled with a firmware update expected in early summer. In contrast, Alpine will not be launching its CarPlay support until the fall as part of new product debuts.
MacRumors
recently spoke with Ted Cardenas, marketing vice president in Pioneer's car electronics division, and he shared a bit of perspective about CarPlay and its development. Far from being taken by surprise by Apple's CarPlay announcement last month, Cardenas notes that Apple signaled to Pioneer that there would be coming changes to in-car connectivity even prior to last year's Worldwide Developers Conference, where Apple
first showed
what was then known as iOS in the Car as part of its iOS 7 preview.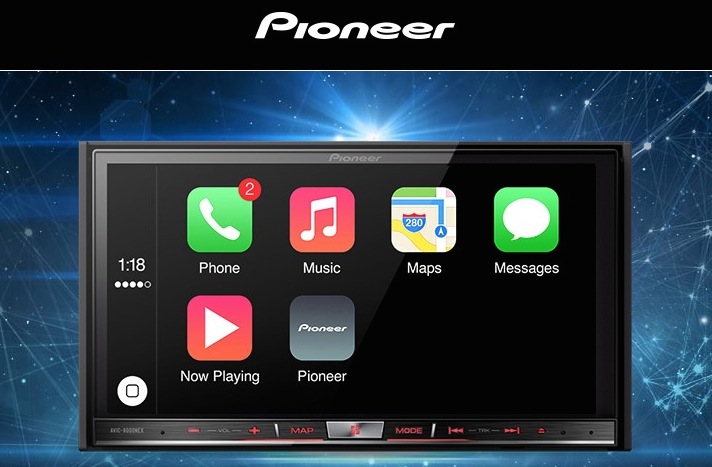 According to Cardenas, development picked up in earnest in July of last year, with Apple putting together a dedicated team to help car manufacturers and aftermarket electronics companies build out their CarPlay support. Unsurprisingly, Apple took a fairly hands-on role in the process, sharing specifications and other information to assist Pioneer with its work.
(more…)
Posted in Front Page | Comments Off
Thursday, April 24th, 2014
A pair of patent applications published today by the U.S. Patent and Trademark Office and spotted by
AppleInsider
describes how an electronic device such as an iPhone, iPad or even a wristwatch could be used to detect ambient conditions such as temperature, pressure, humidity and sound. The applications appear just as Apple has been
rumored
to be incorporating such functionality into the iPhone 6, and the company's rumored iWatch has also been said to include an array of sensors.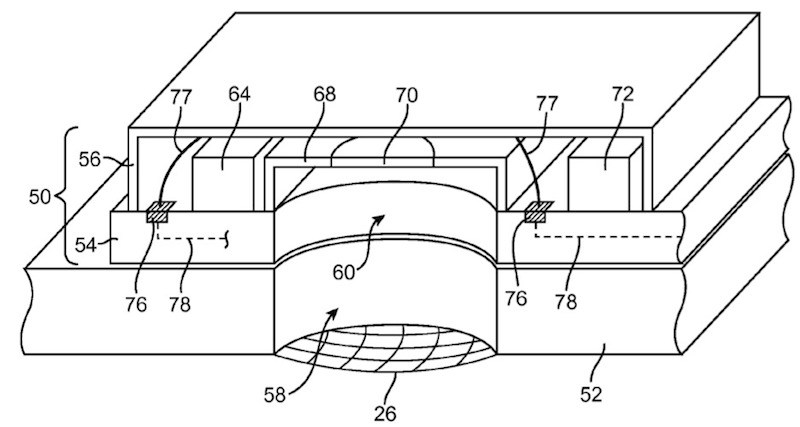 Cutaway view showing environmental sensors inside a mesh-covered recess in a device's body
The first patent, titled "
Electronic Devices With Environmental Sensors
," describes a device equipped with a speaker, microphone and a suite of sensors to monitor environmental conditions in the immediate surroundings. Sensor components may include a temperature sensor, a pressure sensor, a humidity sensor and other sensor combinations.
An electronic device may be provided with environmental sensors. Environmental sensors may include one or more environmental sensor components and one or more acoustic components. Acoustic components may include a speaker or a microphone. Environmental sensor components may include a temperature sensor, a pressure sensor, a humidity sensor, or other sensors or combinations of sensors for sensing attributes of the environment surrounding the device.
The second patent, "
Electronic Devices With Temperature Sensors
," is more specific, covering electronic devices that can monitor ambient temperature. In this scenario, a thermal sensor could be embedded into a button, switch or slider component. A piece of thermally conductive metal could be used to transfer temperature data from the air or from an item such as a finger placed on the material to a sensor embedded within the device.
Though these are inventions and not a specific feature roadmap for future devices, they do suggest Apple is considering the ways in which sensors could be incorporated into a device to improve the overall user experience. For example, Apple could use the temperature sensor technology to build an iWatch that could warn you when you are starting to overheat while mowing the lawn in the high summer heat.
Looking beyond the patent applications, Apple
has been hiring experts
from the health and medical sensor field in recent years. The long list of new hires include former Philips sleep researcher
Roy J.E.M Raymann
, biosensor hardware engineer
Nancy Dougherty
, pulse oximetry expert
Michael O'Reilly
and
others
. These engineers allegedly are joining Apple to work on its iWatch team, which may also include
exercise physiologists
and other non-hardware experts.
Apple's iWatch is rumored to include biometric functions such as pulse rate, blood oxygen saturation, glucose levels and more. Apple is said to be making the health-tracking experience more accessible to the general public and may use
the iOS 8 Healthbook app
to compile this health and fitness data and present it in a user-friendly way.
Posted in Front Page | Comments Off
Thursday, April 24th, 2014
Apple may be planning to update its
MacBook Air
line next week, according to a new
report
from
MacGeneration
[
Google Translate
]. Citing reliable sources, the website notes that references have been made towards new devices featuring screens of 11-inches and 13-inches, which are the current display sizes for the MacBook Air.
Apple
last updated
the MacBook Air in June 2013, which featured Intel's energy-efficient Haswell processors, faster PCI Express-based storage, and faster 802.11ac Wi-Fi.

If the claims turn out to be true, it is likely that a new MacBook Air at this point in time would feature a small speed bump among few other changes. As outlined by
Intel's processor roadmap
, Apple could choose to use a number of just-launched processors for an updated entry-level MacBook Air, including the
1.4 GHz i5-4260U
,
1.4 GHz i5-4350U
, or the
1.5 GHz i5-4360U
.
Notably, the 4350U chip has been available since last year, but Apple elected not to use it in the current MacBook Air. It is also unclear as to what processor Apple would integrate into an updated high-end MacBook Air, as leaked roadmaps have still yet to show a direct successor to the current i7-4650U chip.
Multiple
reports
have also indicated that Apple is working on a brand new 12-inch MacBook Air for later this year. According to KGI Securities analyst Ming-Chi Kuo, the notebook is
expected to feature
a thinner design than the current MacBook Air, and utilize a fan-less cooling system, buttonless trackpad, and higher resolution Retina display.
While it is unclear how a 12-inch Retina MacBook Air would fit into the current lineup, analyst Daniel Matte
argued
that the laptop will be exactly 11.88'' in diagonal screen size, allowing Apple to offer a Retina Display (2732 x 1536, twice 1366x768) with the exact same PPI as the iPad Air (264 PPI).
Apple is also
expected
to update its line of Retina MacBook Pros during the third quarter of 2014 alongside the aforementioned 12-inch Retina MacBook Air.
Posted in Front Page | Comments Off
Thursday, April 24th, 2014
Apple's
next-generation iPhone
may feature rounded edges and a curved glass display, according to a new report from
Mac Otakara
[
Google Translate
].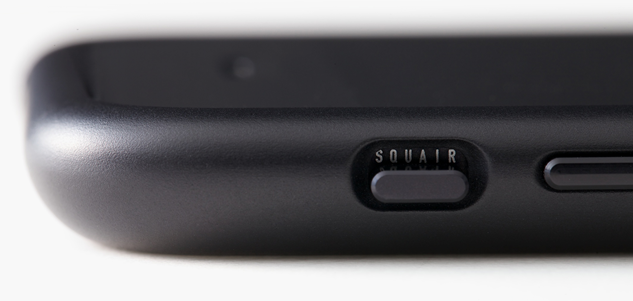 The Squair Curvaceous Bumper
Citing "reliable sources", the publication notes that the iPhone 6's cover glass will sit flush with the device's rounded corners, departing from the straight edges seen on the iPhone 4 and iPhone 5s. The report likens the device's profile to the
Squair Curvaceous Bumper
, a Japan-made aluminum bumper for the iPhone that features a rounded housing.
The report also claims that Apple will do away with the rear glass antenna breaks found on the iPhone 5 and iPhone 5s in favor of an all-aluminum design. Such a move would likely mean that Apple is incorporating significant changes to its overall antenna layout, perhaps positioning current radios in different locations.
Throughout the past few months,
various
reports
have indicated that the iPhone 6 may feature slightly rounded edges. However, only a few reports have claimed that the device will feature a curved glass display, with
Bloomberg
noting
last December that the company was working on two iPhones with large curved screens for this year. That account however was
contrasted
by
The Wall Street Journal
this past January, which said that Apple would not be using a curved display in its devices.
Renderings of the iPhone 6 (4.7'') and iPhone 6 (5.7'') based on leaked schematics
Apple will likely unveil the iPhone 6 later this year in two different sizes of 4.7 inches and 5.5 inches. It is also likely that the smaller 4.7-inch version of the phone will ship first in the third quarter of this year, while the larger version is estimated to ship later due to challenges with the device's
display technology
and
battery life
.
In addition to a larger display, both versions of the iPhone 6 are expected to include a thinner, bezel-free design, faster A8 processor, Touch ID fingerprint sensor and an upgraded camera with optical image stabilization. The device is also expected to debut with Apple's latest
iOS 8
mobile operating system, which will likely feature enhancements to Maps, Siri, and iCloud in addition to a new "
Healthbook
" app. Apple is also said to be
negotiating
with carriers to increase the price of the iPhone 6 by $100.
Posted in Front Page | Comments Off
Thursday, April 24th, 2014
With a large bulk of the rumors for the iPhone 6 revolving around its purported increased screen size, there have been a healthy amount of iPhone 6 renderings exploring what the phone could look like and how big it would be compared to the current iPhone 5s.
MacRumors
forum member
deuxani
decided to take it a step further and
compared the 4.7" iPhone 6 to its Android-based competition
.
If the rumors are true, at least one model of the iPhone 6 will contain a 16:9 4.7" screen. When you think about it realistically the iPhone 6 will have a home button with a finger print scanner the same size as the iPhone 5S. Also will the top and bottom bezels have the same height for symmetry. The side bezels will be smaller than the iPhone 5S, but they will not be non-existing.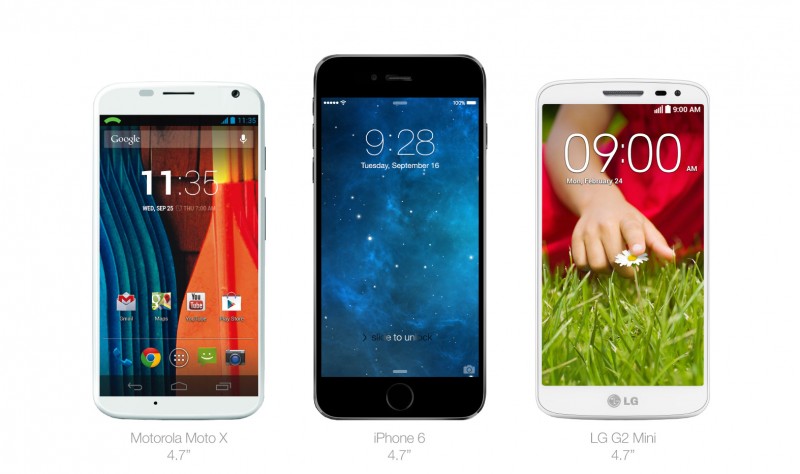 First, deuxani compared the rumored iPhone 6 to the Motorola Moto X and LG G2 Mini, two 4.7-inch Android phones, that were actually smaller despite having the same screen size. This is largely because of of the rounded Touch ID sensor on the bottom and the need for the top and bottom bezels to be symmetrical due to Apple's design philosophy.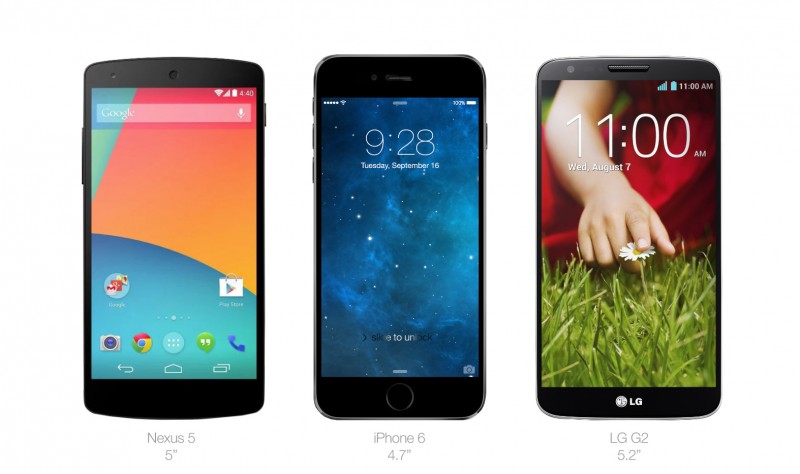 Compared to the 5" Nexus 5 and the 5.2" LG G2, deuxani found the iPhone 6 could be as tall as either phone with less screen real estate.
And finally, when compared to this year's flagship 5" HTC One (m8) and Samsung Galaxy S5, deuxani found that the Android devices were larger in every way.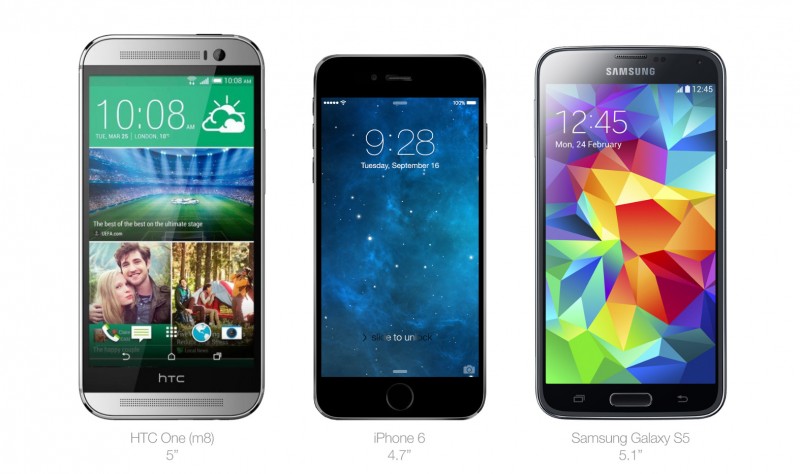 In conclusion, deuxani found that the iPhone 6 could find it difficult to impress in screen size alone when compared to its Android competition. However, the iPhone 6 may stand out in thinness, which was highlighted in a video earlier today comparing an
leaked iPhone 6 case
to other devices.
Apple has been rumored to release two larger sized iPhones this fall. The rumored sizes are 4.7" and 5.5", though the 4.7" version is thought to arrive first as Apple is allegedly having a difficult time finding a thin enough battery to place in the 5.5" model. A
recently released Apple slide
revealed that the company acknowledged that consumers wanted larger screened phones, which Apple couldn't provide them at the time.
Posted in Front Page | Comments Off