Archive for the 'Firefox for iOS' Category
Thursday, November 9th, 2017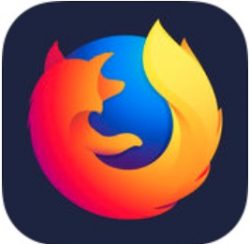 Mozilla released version 10 of its Firefox browser for iOS on Wednesday. With a new look the developers have dubbed "Photon", the update represents the Quantum release for mobile, boasting the same performance advantages as its
forthcoming equivalent for desktops
.
The more modern design aims to put users' needs first, with rearranged menus for easier access to the most-used features and an updated minimalist look.
A new application menu now sits at the bottom of the interface, providing quick links to top sites, bookmarks, reading list, history, Settings, and one-click options to enable Night Mode and hide images.
Elsewhere, a Page actions menu can be found in the address bar, containing frequently used actions like share, sync, or save content for later, as well as page search, pin site, and bookmark options.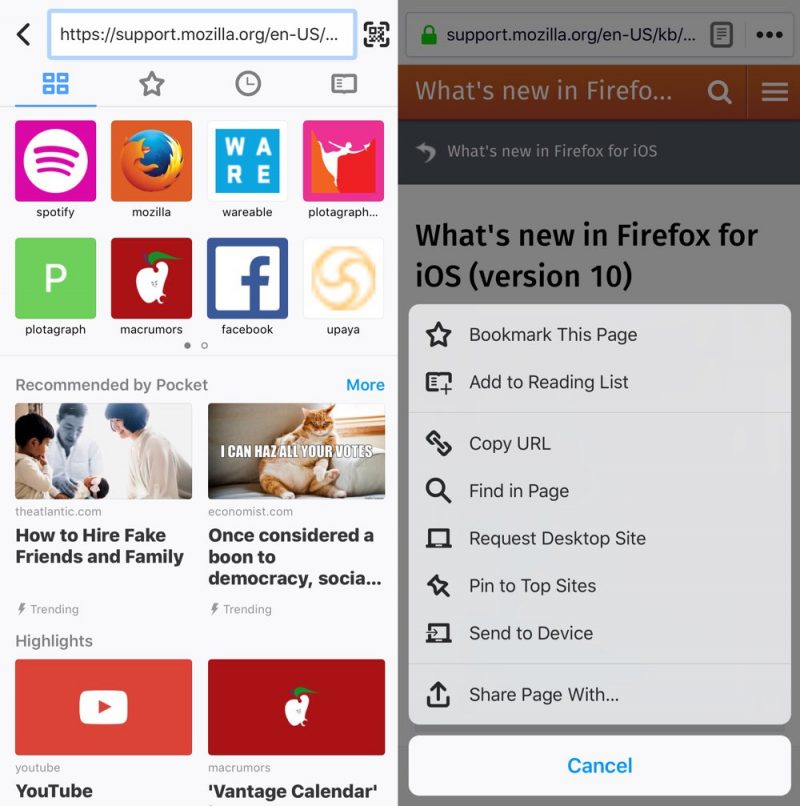 In addition, the new tab screen has been overhauled, with icons that link to top sites from around the web and popular articles on Pocket, as well as pages you've recently visited or bookmarked.
Firefox will now show popular search suggestions by default as you type, while the QR code reader button has been moved up next to the address bar to make it easier to find. Also included in this release is Firefox's "
Tracking Protection
" privacy technology, which the company developed to mitigate invasive tracking of online activity.
Firefox 10
on iOS is a free download for iPhone and iPad available on the App Store. [
Direct Link
] The desktop version of Firefox Quantum is set for release on November 14.
Discuss this article
in our forums
Posted in Firefox for iOS, Mozilla | Comments Off on Mozilla Releases Firefox 10 for iOS With New 'Photon' UI, Tracking Protection, and More
Friday, July 21st, 2017
Mozilla has
released
Firefox 8.0 for iOS with several notable new features including a Night Mode, a built-in QR code reader, and a redesigned tab experience.
Changes to the web browser's tabs mean users now see recently visited sites whenever they open up a new one, combined with highlights from previous web visits. Mozilla says this change in particular will be rolled out to users gradually over the next few weeks.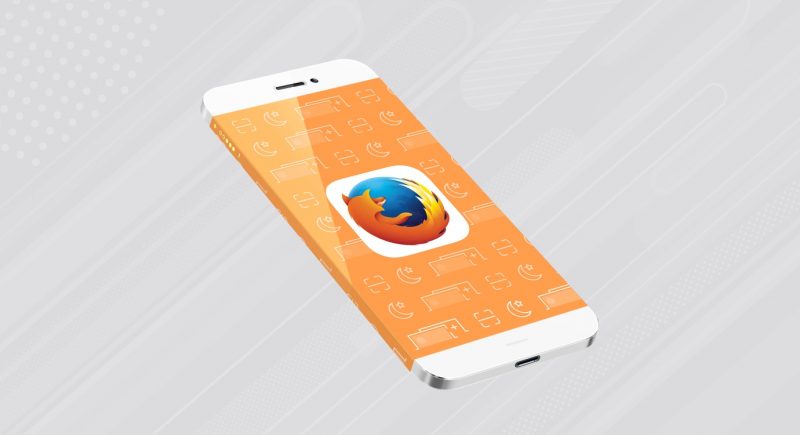 As for the new Night Mode, this refers to a web page brightness dimming feature for easier reading in dark environments, rather than a darkened interface as such.
Version 8.0 of the browser also introduces Feature Recommendations, which are basically hints and time-saving tips to help users improve their Firefox experience. In addition, it's also now possible to send a web page or tab to another Firefox-synced device, across both desktop and mobile devices.
Other smaller tweaks to the app include yMail as one of the supported email clients, the password manager now has improved login page detection, and when users copy a link Firefox will now prompt them to open it, rather than having to paste it in manually.
Firefox 8.0 web browser
is a free download for iPhone and iPad available on the App Store. [
Direct Link
]
Discuss this article
in our forums
Posted in Firefox for iOS, Mozilla | Comments Off on Firefox 8.0 for iOS Brings New Tab Experience, Night Mode, and QR Code Reader
Wednesday, July 27th, 2016
Firefox
has released an update for its iOS browser that offers interface improvements and a faster browsing experience.
Firefox v5.0 promises faster web page loading times combined with significant battery savings, according to the browser's development team. Mozilla claims up to a 40 percent reduction in CPU usage and up to a 30 percent reduction in memory usage, although it notes results may vary between users.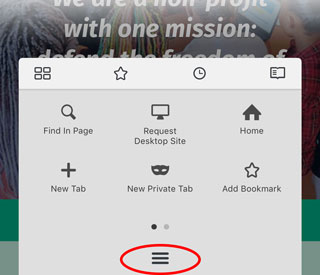 Aside from speed improvements and power savings, the main interface has seen a number of new additions. Top of the list is a new menu on the toolbar that allows for easier navigation and quick access to frequently used features – from adding a bookmark to finding text in page.
Mozilla has also tried to make tab management a less frustrating experience on smaller screens, with the introduction of a 'Close All Tabs' option and an 'Undo' option to easily recover them, as well as a simpler method of navigating open tabs.
Users can also now set their favorite site as their homepage, which can be accessed at any time via the Home button in the new main menu.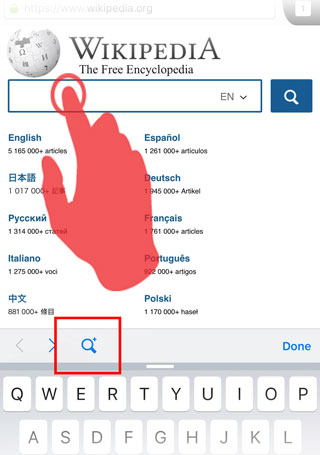 In addition, users can now search sites with a search box (Amazon, for example) using a new magnifying glass button above the keyboard.
To add a website to the list of search engines accessed from the new tool, users simply need to go to the site in question and tap on the magnifying glass.
Firefox web browser
is a free download for iPhone and iPad available on the
App Store
. [
Direct Link
]
Discuss this article
in our forums
Posted in Firefox for iOS | Comments Off on Redesigned Firefox for iOS Claims Faster Load Times, Less Battery Drain
Thursday, November 12th, 2015
Following a
soft launch
and months of testing, Mozilla has released
Firefox for iOS
on the App Store for free. The WebKit-based web browser for iPhone, iPad and iPod touch features a Firefox-like design, Intelligent Search, Firefox Accounts, Visual Tabs, Private Browsing mode on iOS 9 or later and more.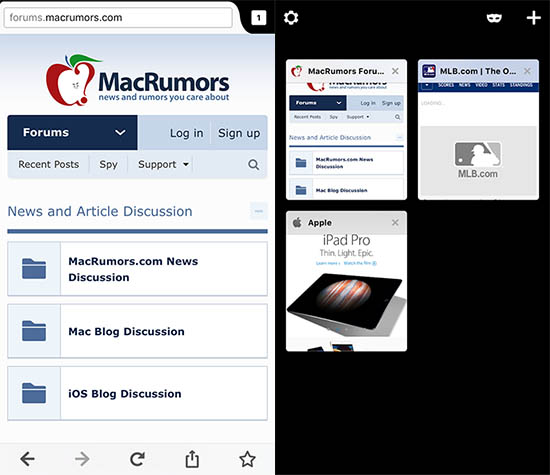 The web browser's features are best suited for users that also use Firefox on Mac or PC:
Intelligent Search: Suggested search results and list of search options, including Google, Bing, Yahoo, DuckDuckGo, Twitter, Amazon and WordPress

Firefox Accounts: Firefox browser history, passwords and open tabs synced between Firefox on the desktop and your iPhone, iPad or iPod touch

Visual Tabs: A card-based grid of intuitive visual and numbered tabs easily let you find content for future reference

Private Browsing: Firefox won't remember any of your history or cookies, but new bookmarks will be saved
Mozilla Firefox was once a leading desktop web browser for PCs and Macs, but it has lost significant market share since Google launched its own Chrome web browser in late 2008. Firefox is now the fourth most popular desktop browser in many countries, trailing behind Chrome, Internet Explorer and Safari.
Mozilla was
initially opposed
to releasing Firefox on iOS because of Apple's policy that requires third-party browsers to use its own WebKit framework and JavaScript engine, but the company eventually
reversed course
and announced plans to release an iOS app in December 2014.
Firefox for iOS
is free on the App Store for iPhone, iPad and iPod touch and requires iOS 8.2 or later. The app is written in Swift 2.0 and open source on
GitHub
.
Discuss this article
in our forums
Posted in App Store, Firefox for iOS, Mozilla, WebKit | Comments Off on Firefox for iPhone and iPad Launches on App Store