Archive for the 'Differential privacy' Category
Friday, November 3rd, 2017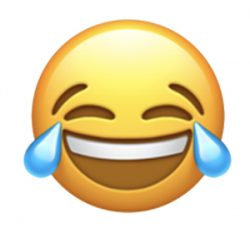 Apple has revealed that "face with tears of joy" is the most popular emoji among English speakers in the United States.
The face topped Apple's list of the top 10 emoji, ahead of a red heart, loudly crying face, heart eyes face, face throwing a kiss, face with rolling eyes, skull, smiling face with smiling eyes, weary face, and thinking face.
Apple's chart isn't labeled, much to the disappointment of anyone who was desperately seeking emoji statistics.

Apple's list of the top 10 emoji is mostly consistent with public data available from
Emojipedia
and
EmojiTracker
, with the skull being an exception, according to Unicode's Emoji Subcommittee vice-chair Jeremy Burge.
Apple shared the chart in a recently published
overview of its differential privacy technology
on macOS Sierra and iOS 10 and later, which allows the company to collect and aggregate anonymized data from a large number of users while preserving the privacy of individual users.
The differential privacy technology used by Apple is rooted in the idea that statistical noise that is slightly biased can mask a user's individual data before it is shared with Apple. If many people are submitting the same data, the noise that has been added can average out over large numbers of data points, and Apple can see meaningful information emerge.
Apple says it uses local differential privacy to help protect the privacy of user activity in a given time period, while still gaining insight that improves the intelligence and usability of iOS and macOS features such as:
• QuickType suggestions
• Emoji suggestions
• Lookup Hints
• Safari Energy Draining Domains
• Safari Autoplay Intent Detection (macOS High Sierra)
• Safari Crashing Domains (iOS 11)
• Health Type Usage (iOS 10.2)
Apple has specifically developed a technique known in the academic world as "local differential privacy":
Local differential privacy guarantees that it is difficult to determine whether a certain user contributed to the computation of an aggregate by adding slightly biased noise to the data that is shared with Apple. But before adding this noise, it's necessary to define a data structure that captures a sketch of user input with a small number of bits. Apple currently makes use of two specific techniques.
In iOS, information being shared with Apple for the categories of data that are protected using Differential Privacy is visible under Settings > Privacy > Analytics > Analytics Data, in entries that begin with "DifferentialPrivacy."
In macOS, users can launch the Console app and view the information under the Differential Privacy category of System Reports.
Apple's
differential privacy overview
provides many more technical details about the technology, including info about the Count Mean Sketch technique that allows Apple to determine the most popular emoji.
Discuss this article
in our forums
Posted in Differential privacy, emoji | Comments Off on Apple Says 'Face With Tears of Joy' is Most Popular Emoji in United States Among English Speakers
Monday, September 25th, 2017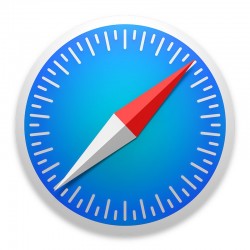 With the release of macOS High Sierra, Apple is now collecting data from the Safari browser using differential privacy technology, reports
TechCrunch
. Apple is aiming to gain information about browsing habits to help identify problematic websites that use excessive power or too much memory.
This form of data collection is the first of its kind for Safari, aimed at identifying sites that use excessive power and crash the browser by monopolizing too much memory. Apple is also documenting the popularity of these problematic domains, in order to prioritize which sites it addresses first.
Apple first announced its adoption of differential privacy
in 2016
alongside the debut of iOS 10. Differential privacy is a technique that allows Apple to collect user information while keeping user data entirely private. It uses hashing, subsampling, and noise injection to enable crowd-sourced learning without compromising user privacy.
Differential privacy is already in use on Mac and iOS devices for emoji use, search predictions, predictive text, and other small features that use machine learning for improvement.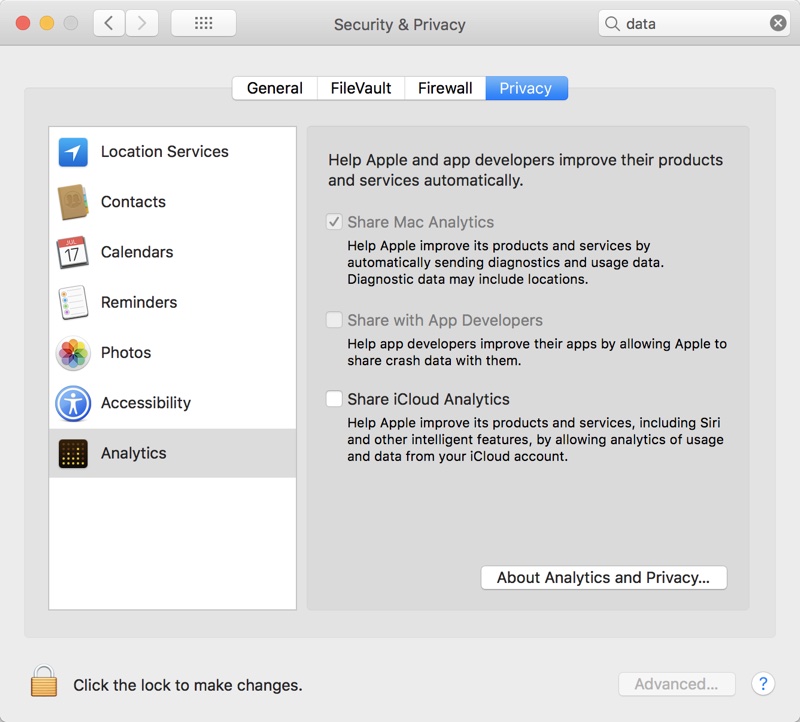 Because of this, Apple does not have a specific message about the new Safari data collection when macOS High Sierra is installed, and it is lumped in with the general Mac analytics data notice that is presented when setting up a new Mac. From Apple's Privacy notice regarding analytics:
If you agree to send Mac Analytics information to Apple, it may include the following:
- Details about app or system crashes, freezes or kernel panics.
- Information about events on your Mac (for example whether a certain function such as waking your Mac was successful or not).
- Usage information (for example, data about how you use Apple and third-party software, hardware, and services).

Analytics data contains your computer's hardware and software specifications, including information about devices connected to your Mac and the versions of the operating system and apps you're using on your Mac. Personal data is either not logged at all in the reports generated by your Mac, is subject to privacy preserving techniques such as differential privacy, or is removed from any reports before they're sent to Apple.
While users are given the option to turn off analytics when setting up a Mac, there's also a Security and Privacy setting that can be accessed to turn it off any time. To get to the feature, click on the Apple at the top of the menu bar, and choose "System Preferences." From there, open up Security and Privacy, select the "Privacy" tab and then choose Analytics to choose whether or not to share data with Apple.
Discuss this article
in our forums
Posted in Differential privacy, Safari | Comments Off on Apple Collecting Browsing Data in Safari Using Differential Privacy in macOS High Sierra