Archive for the 'BBC Radio' Category
Tuesday, October 17th, 2017
The BBC today updated its Radio iPlayer app to support Apple CarPlay, allowing vehicle drivers with the feature to listen to BBC radio more safely when behind the wheel.
A simplified touch interface has been adopted for the new in-car version, designed to be easy to fast-forward in a show or skip through entire episodes.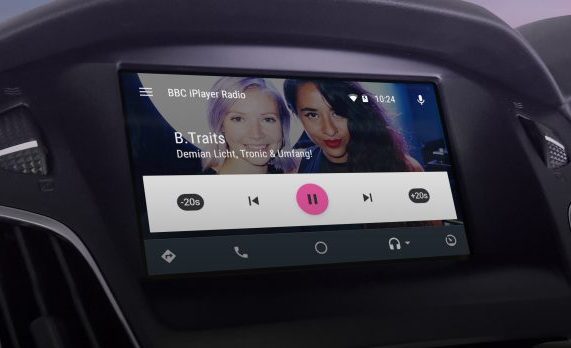 Apart from CarPlay and Android Auto support, the update also brings additional features to help make radio listening a more personalized in-car experience.
The new app interface is split into four sections titled Following, Listen Later, Downloads, and Stations. The Following section gathers favorited shows for easy access from within CarPlay, Listen Later lists shows tagged by users for future listening, while the Downloads section keeps shows ready for listening offline in areas with poor signal.
The
BBC iPlayer Radio app
is a free download for U.K. listeners available from the App Store. [
Direct Link
]
Discuss this article
in our forums
Posted in BBC iPlayer, BBC Radio, CarPlay, United Kingdom | Comments Off on Apple CarPlay Support Comes to BBC iPlayer Radio App
Thursday, July 21st, 2016
BBC today released its
iPlayer Radio
app stateside, so American users on both iOS and Android can now tune in to BBC radio stations airing content from the United Kingdom (via
TechCrunch
). The iOS app launched in its native territory in 2012, with today marking the first time the company has expanded its app-based radio content to users outside of the U.K.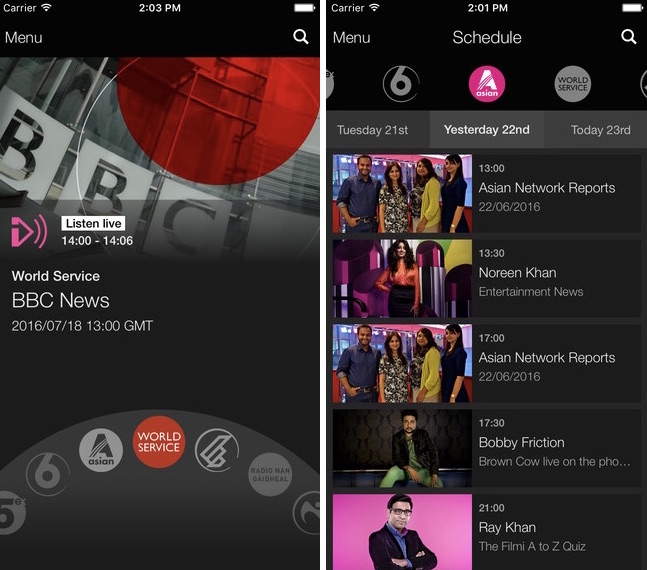 The iPlayer Radio app supports offline listening for BBC podcasts, curated selections of radio highlights for each user, and a daily schedule that makes sifting through the service's content quick and easy. The app can even serve as an alarm clock to wake users up to a specific radio show, and conversely allow them to fall asleep without the worry of the app playing all night with "night mode."
- Listen live to BBC Radio stations from the World Service and across the UK
- Catch up or listen again to your favourite BBC Radio programmes
- Download podcasts to enjoy anywhere, even when offline
- Browse and listen to carefully curated BBC Radio highlights and collections
- View daily schedules and categories quickly and easily
- Discover audio and video clips, including many live performances
- See what tracks are playing on air as well as track lists for on demand programmes
- Wake up to and doze off to BBC Radio with a built-in alarm clock and night mode
Those interested can download the BBC iPlayer Radio app for free from the iOS
App Store
today. [
Direct Link
]
Discuss this article
in our forums
Posted in BBC iPlayer, BBC Radio | Comments Off on BBC Launches 'iPlayer Radio' App in the U.S. App Store