Archive for the 'Apple Store, Infinite Loop, The Company Store' Category
Friday, September 18th, 2015
Earlier this week, Apple announced that the
grand reopening
of the Company Store at its One Infinite Loop headquarters in Cupertino, California is set to take place tomorrow, September 19. The store won't just sell Company Store products of Apple-branded t-shirts, mugs, and accessories, however, but be a hybrid location that also acts as a traditional Apple Store that offers visitors the opportunity to purchase iPhones, iPads, Macs and Apple Watches (via
MacMagazine
) [
Google Translate
].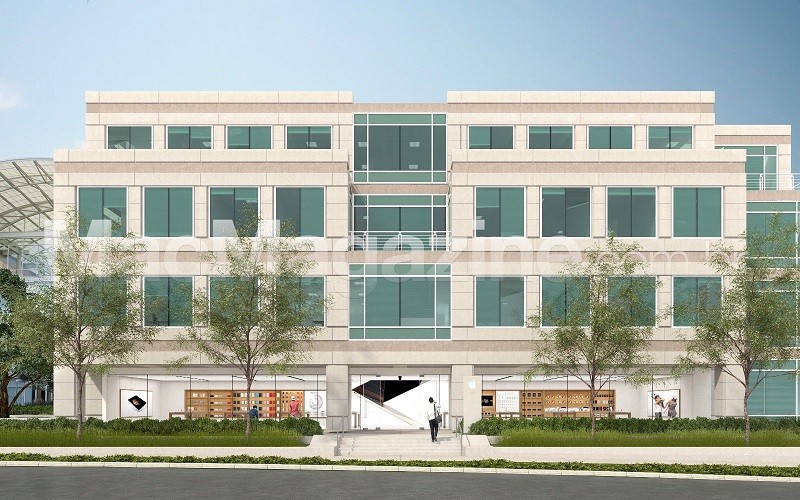 One of the only features not making a debut at the hybrid store is the Apple Genius Bar. The actual design is worth noting as well, with new walls and store features made of concrete and glass and a large central screen displaying the newest products and advertisements. The first mockup image of the store, and information gained from
MacMagazine
, points to the new location bearing an overall similarity in design to the
Apple Store in Brussels, Belgium
that will open on September 19, as well.
Posted in Apple Store, Infinite Loop, The Company Store | Comments Off on Apple's Revamped Company Store to Feature Full Product Lineup Alongside Corporate Gear
Tuesday, September 15th, 2015
Apple has announced the
grand reopening
of its Company Store at its One Infinite Loop headquarters in Cupertino, California will take place on Saturday, September 19 at 10 AM Pacific. The store has been closed for renovations since June 15.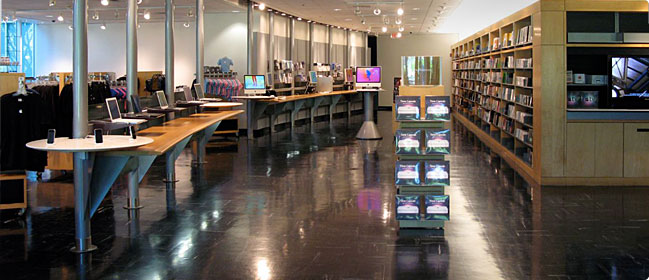 The Company Store
is open to the public and sells Apple logo t-shirts, caps and accessories, but unlike traditional Apple Retail Stores it does not offer services such as the Genius Bar or sell products like Macs, iPhones or iPads.
The Company Store will be open on Monday-Friday between 10 AM - 6 PM Pacific and on Saturday between 10 AM - 4 PM Pacific.
Posted in Apple Store, Infinite Loop, The Company Store | Comments Off on Apple's Company Store at Infinite Loop Reopens on September 19