Archive for the 'Amazon Echo' Category
Tuesday, January 16th, 2018
Amazon began taking pre-orders from U.K. customers for its Alexa-powered
Echo Spot speaker
on Tuesday. Announced along with
all-new Echo models
in September 2017, the compact display-and-speaker unit has only been available in the U.S. before now.
The Spot is capable of standard Amazon Echo functions like controlling smart home devices and streaming music, but can also show users additional information like song lyrics, weather forecasts, and the time on its 2.5-inch display.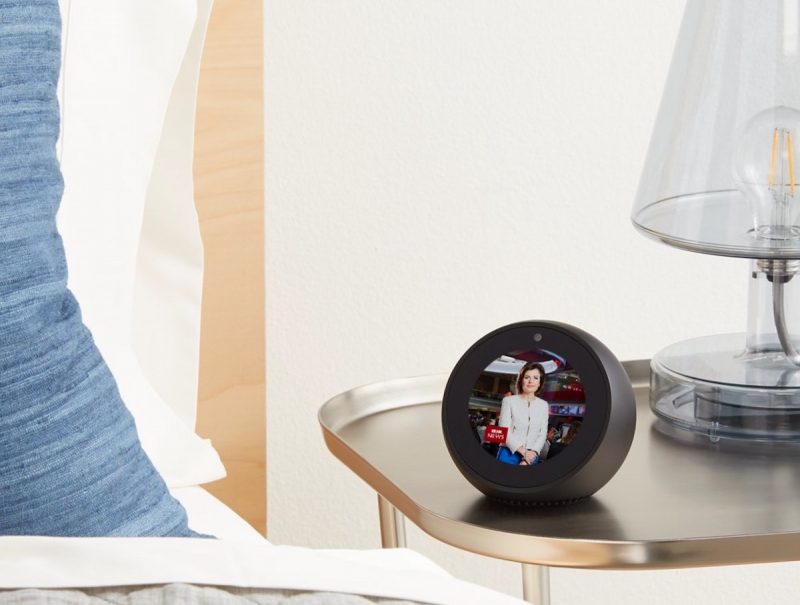 The circular unit can also play content from Amazon Video and YouTube, just like its bigger brother, the
Echo Show
.
The Echo Spot costs £120, although Amazon is currently offering a discount of £20 per unit when two are bought together (£200). Pre-orders are expected to ship on January 24, which means the entire Echo family will be available to U.K. customers from then on.
The Echo dot was the top-selling Amazon device over the 2017 holiday season, as well as "the best-selling product from any manufacturer in any category across all of Amazon,"
according to the e-commerce company
.
As Amazon's Alexa devices continue to dominate the smart speaker market, Apple has plans to release its own music-focused smart speaker device, called HomePod,
early this year
.
HomePod will be controlled mainly through the user's voice using Siri, and include access to Apple Music and other expected smart speaker functionalities, like asking about the weather, traffic, setting reminders, timers, and more.
Note: MacRumors may benefit from affiliate links clicked in this article
Discuss this article
in our forums
Posted in Amazon, Amazon Echo, United Kingdom | Comments Off on Amazon Starts Taking Pre-Orders from U.K. Customers for Echo Spot
Friday, December 1st, 2017
Amazon's aim to bring its highly popular at-home Echo smart speaker into the workplace got underway on Thursday with the launch of
Alexa for Business
. The
announcement
, made at the company's annual Amazon Web Services Summit in New York, sets the stage for Amazon's vision to make its virtual assistant the essential office accessory, able to book conference rooms, launch meetings, and order stationery.
Alexa already has features amenable to an office environment, such as the ability to make calls, operate lights, and check security camera feeds. Now Amazon wants developers to build the virtual assistant into apps that manage work calendars, find open meeting rooms, and order supplies.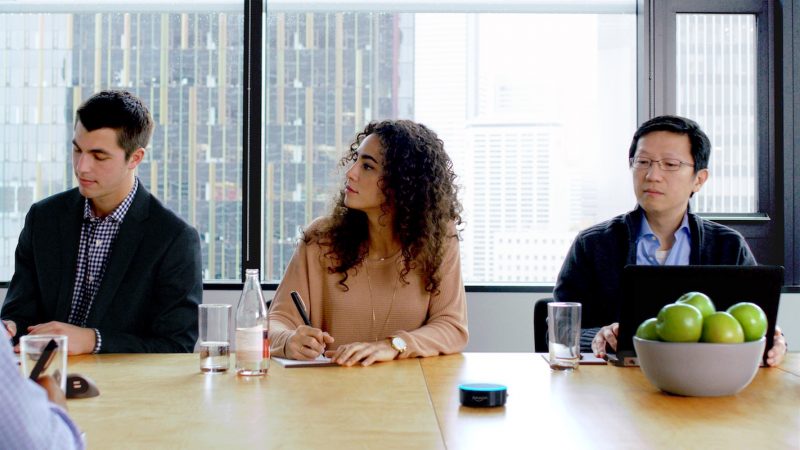 As an intelligent assistant at work, Alexa for Business makes starting a conference call as simple as asking Alexa to "start the meeting." Alexa for Business can help workers manage calendars, keep up with to-do lists, and make phone calls. Around the office, Alexa for Business can handle tasks like notifying IT of an equipment issue, or finding and booking an open conference room—all with just a few words.
However, it's unclear how many companies will want to buy Echo speakers for every conference room, given the potential security implications of an "always listening" device. Amazon says its Echo speakers don't send anything to the cloud until users wake the devices by invoking them by name. However, Amazon does store requests in the cloud, which it says are used to help improve AI and develop new skills for the speakers.
Amazon sold "millions" of Alexa devices over the holiday shopping weekend, according to a company
press release
, with previous estimates suggesting it has sold more than 20 million Alexa devices over the last three years. RBC Capital Markets predicts that by 2020, Alexa device installations could reach 128 million. Over the same period, sales of the virtual assistants could result in more than $10 billion in revenues for Amazon, according to the firm.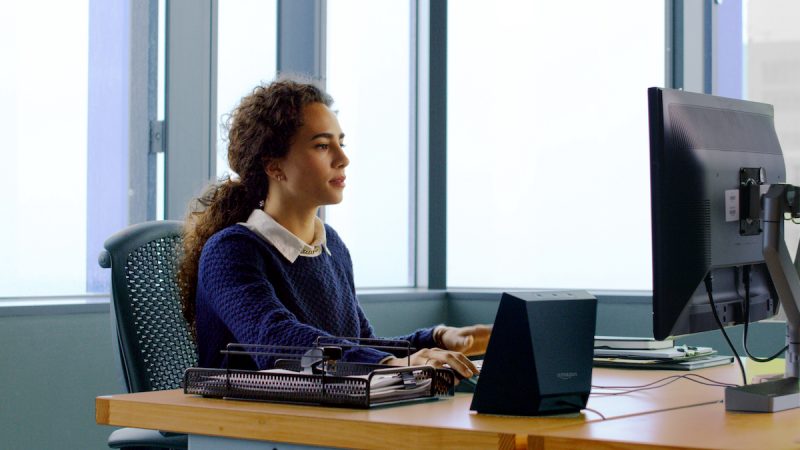 Amazon has reportedly added hundreds of engineers to its Alexa program to maintain its edge over rivals like Google Assistant, Microsoft's Cortana, and Apple's Siri, all of which are in the process of building out their voice-activated offerings.
However, Apple will be even further behind after it recently
delayed the HomePod's release
until early 2018. The device was originally slated to launch in December, but the delay means the $349 speaker won't be ready in time for the holiday shopping season, which could lead customers to look at Echo or Google devices instead.
Discuss this article
in our forums
Posted in Alexa, Amazon, Amazon Echo | Comments Off on Amazon Aims for Echo Speakers in Every Office With 'Alexa for Business'
Thursday, November 23rd, 2017
Amazon has made its
Echo Buttons
, the company's "first Alexa gadgets", available to pre-order on its U.S. website.
First announced in September
, the $20 accessories come in packs of two and are designed to allow Amazon Echo owners to play family trivia games with the voice-activated smart speakers.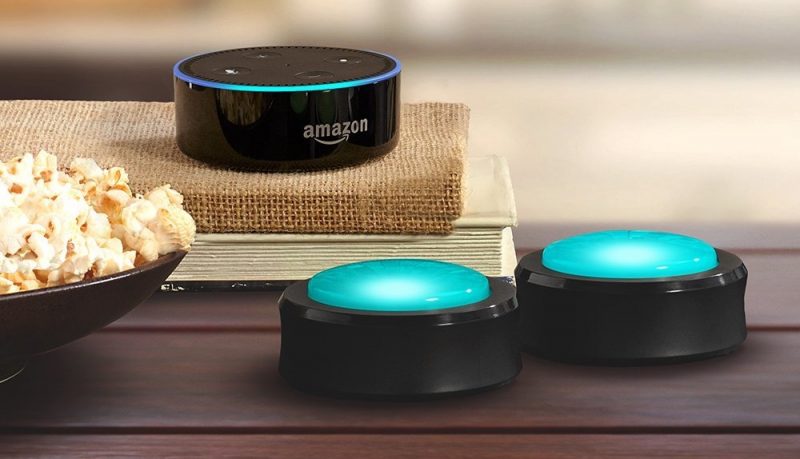 About 3 inches (76mm) wide and 1.5 inches (38mm) tall, the Echo Buttons each have a multi-color LED on top that lights up the push button. The devices are powered by two triple-A batteries and connect to Echo speakers via Bluetooth.
Amazon says the buttons will work with four Alexa skills when they ship on December 19 in time for the holidays, including name-that-song game "Beat the Intro" and "Fourth Down Football Trivia", with support for more sound effect and quiz games expected further down the line.

The
Echo Buttons
are compatible with all old and new Echo devices as well as the forthcoming Echo Spot, but they don't work with the Amazon Tap, Amazon Fire TV, or any other non-Echo device.
Note: This article includes affiliate links and MacRumors may benefit if you click on them
Discuss this article
in our forums
Posted in Alexa, Amazon, Amazon Echo | Comments Off on Amazon 'Echo Buttons' Trivia Game Accessories Now Available to Pre-Order
Tuesday, November 21st, 2017
While the HomePod was only unveiled five months ago, a team of Apple audio engineers developed several speaker prototypes as a side project over the past five years or so, according to
Bloomberg
.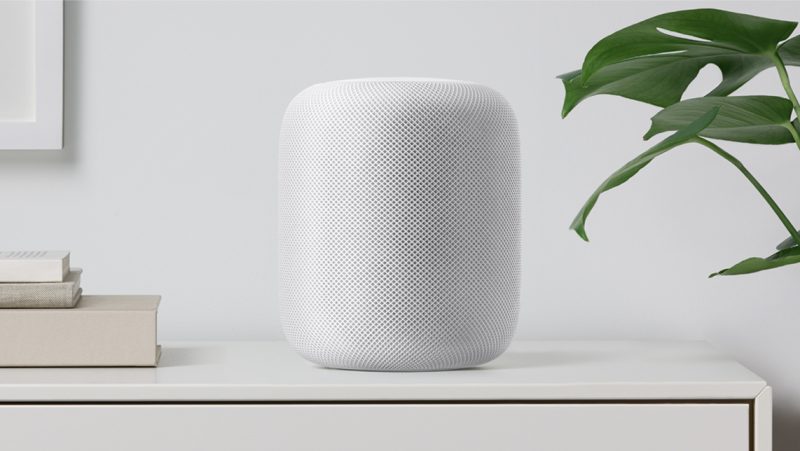 HomePod was originally a side project cooked up about five years ago by a group of Mac audio engineers, who wanted to create a speaker that sounded better than the ones sold by the likes of Bose, JBL, and Harman Kardon. Side projects aren't uncommon at Apple, where employees are encouraged to follow their muse so long as their day jobs come first.
The report claims one of the prototypes stood three feet tall, roughly five times as tall as the current HomePod, and was equipped with dozens of speakers. Another supposedly looked like a flat panel with a mesh screen on the front.
The side project was reportedly canceled and revived several times. It wasn't until 2014 that development of the speaker began to ramp up within Apple's accessories division, which also worked on the wireless AirPods.
Apple's focus was on creating a speaker with premium sound quality through the use of beam-forming speaker technology. The report claims Apple tested many variations of the speaker in specially designed audio chambers.
That same year, the report adds that Apple engineers were "blindsided" when Amazon launched its Echo speaker integrated with its voice-activated personal assistant Alexa, which is considered a hit with customers.
The Apple engineers jokingly accused one another of leaking details of their project to Amazon, then bought Echos so they could take them apart and see how they were put together. They quickly deemed the Echo's sound quality inferior and got back to work building a better speaker.
Despite the Echo launching, Apple has maintained its focus on the HomePod being a high-quality speaker, which is exactly how Apple's marketing chief Phil Schiller positioned the product at its Worldwide Developers Conference in June.
The Siri team was told that the HomePod was about music and quality sound, one of the people said. Yes, the speaker would be voice-activated but it wouldn't be positioned as a personal assistant.
As of this year, the report claims the HomePod was just one of four or five areas that Apple's Siri team was working on, given the company apparently sees it as more of an accessory than a core product like the iPhone.
Given the HomePod will be mostly limited to streaming Apple Music, controlling HomeKit accessories, and sending messages through an iPhone, the report claims Apple will be "playing catchup" with Echo-like devices.
Apple could still eventually add features to the HomePod. These might include its own app ecosystem and support for competing music services. Even so, until that happens, Apple will still be playing catchup in a category invented by a company better known for e-commerce than hardware.
Apple will be even further behind after it
delayed the HomePod's release
until early 2018, after originally promising it would launch in December. The delay means the $349 speaker won't be ready in time for the holiday shopping season, which could lead customers to purchase an Echo or Google Home instead.
Discuss this article
in our forums
Posted in Amazon Echo, HomePod | Comments Off on Apple's Early Version of HomePod Stood Three Feet Tall and Packed Dozens of Speakers
Tuesday, October 3rd, 2017
Amazon is updating its Alexa app today to add support for messaging and calling on Alexa-powered smart devices in the U.K., Germany, and Austria (via
The Verge
).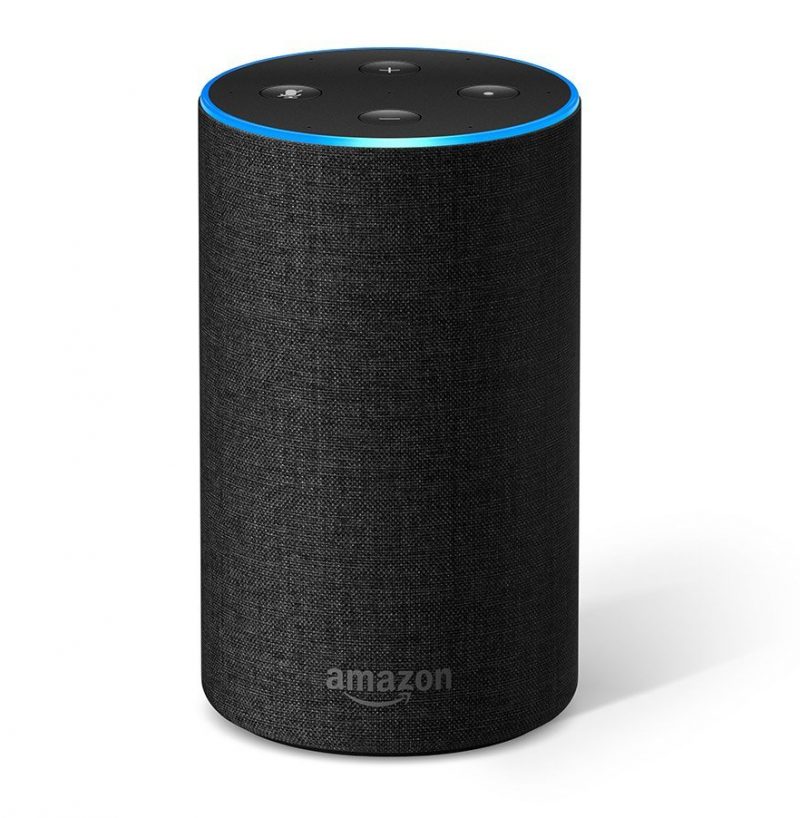 The second-generation Echo in Charcoal Fabric
The Alexa voice calling feature will work on standard Echo and Echo Dot smart speakers, allowing users to call the devices free of charge. iPhone and Android owners can also use the Alexa app to call the Alexa-powered devices directly.
Amazon's
second-generation Echo devices
hit Europe on October 31 and support the feature as standard, while video calling is limited to the display-based Echo Show device, which is set to become available in the U.K. and Germany next month.
Discuss this article
in our forums
Posted in Alexa, Amazon Echo | Comments Off on Amazon Rolls Out Alexa Device Messaging and Calling to U.K. and Germany
Friday, September 29th, 2017
Google is working on a tabletop smart screen for video calling and more that will go up against Amazon's Echo Show, according to sources who spoke to
TechCrunch
.
The Google device is internally codenamed "Manhattan" and will have a screen size similar to the 7-inch Echo Show, said two sources, one of whom reportedly received information directly from a Google employee. The device is said to run a version of Android, meaning it could be capable of running third-party apps, with Netflix being mooted as a possibility.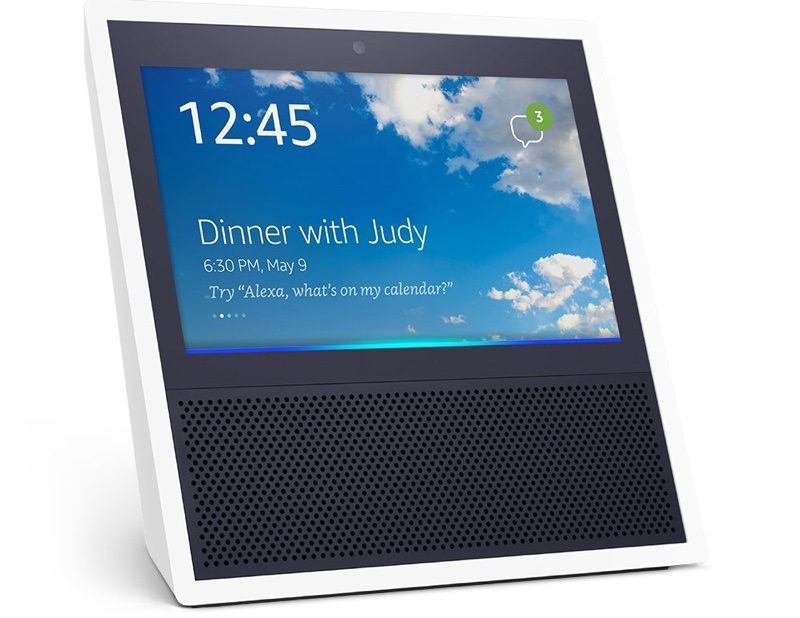 Amazon's Echo Show device.
Both sources claim the device will offer access to Google Assistant, Google Photos, and YouTube – which goes some ways to explaining why the latter video service was
unceremoniously pulled
from Amazon's Echo Show on Tuesday.
Google's device will also reportedly work as a smart hub for controlling other connected smart home gadgets and appliances, similar to Amazon's new Echo Plus speaker unveiled
earlier this week
.
According to
TechCrunch
's sources, the original target launch date for the Manhattan device was mid-2018, but Google is apparently under intense pressure to get the product out the door before the end of this year, given that the Echo Show is already on the market. Google has a hardware event scheduled for October 4, but it's unclear if the device will make an appearance.
Other rumors floating about suggest the tech giant is readying an upmarket version of its Google Home smart speaker to rival Apple's upcoming $350 HomePod. Known internally as "
Google Home Max
", the "premium" device is said to feature stereo speakers housed in a high-quality design.
Thanks to leaks, we already know that Google will announce a
mini version
of its Google Home speaker at its hardware event, alongside new Pixel smartphones and a rebranded Google Pixelbook. But there's also talk of
$159 Google-branded Bluetooth earbuds
on the way with Google Assistant built-in.
Whatever the exact line-up of products the company drops on October 4, stay tuned to MacRumors for a full summary immediately following the event next week.
Discuss this article
in our forums
Posted in Amazon Echo, Google, HomePod | Comments Off on Google is Prepping a Tabletop Smart Screen Device to Rival Amazon's Echo Show
Wednesday, September 27th, 2017
Google pulled access to YouTube through Amazon's display-based Echo Show smart speaker on Tuesday, a move that appears to have angered Amazon and led to conflicting public statements by both companies over the sudden move.
"Currently, Google is not supporting Youtube on Echo Show." That's the message Alexa started giving Echo Show owners yesterday afternoon when they tried to access the video service. An Amazon spokesperson later confirmed to
The Verge
that YouTube was no longer available on Echo Show devices, and offered a statement implying that Google's decision had been an unwelcome surprise.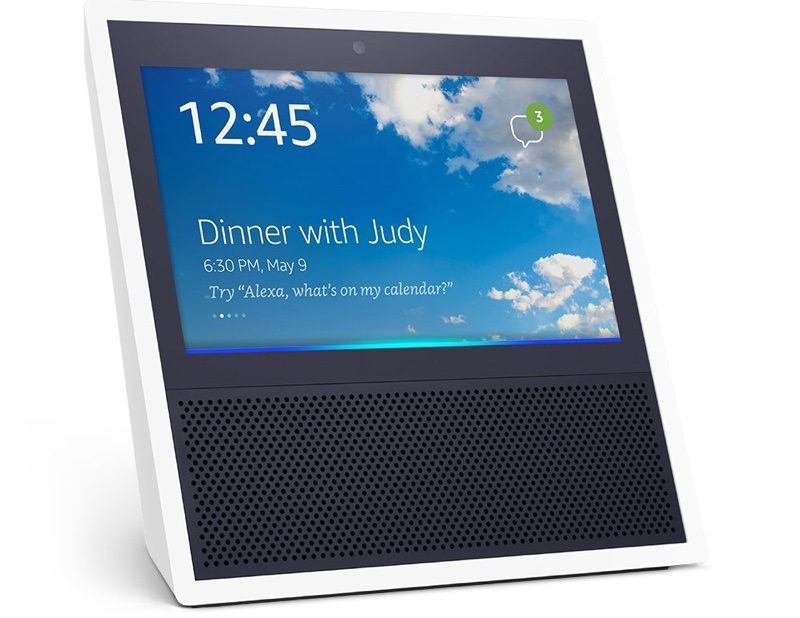 Google made a change today around 3 pm. YouTube used to be available to our shared customers on Echo Show. As of this afternoon, Google has chosen to no longer make YouTube available on Echo Show, without explanation and without notification to customers. There is no technical reason for that decision, which is disappointing and hurts both of our customers.
Google issued its own statement to
The Verge
shorty afterwards, contradicting Amazon's assertion that the move had been made without fair warning.
We've been in negotiations with Amazon for a long time, working towards an agreement that provides great experiences for customers on both platforms. Amazon's implementation of YouTube on the Echo Show violates our terms of service, creating a broken user experience. We hope to be able to reach an agreement and resolve these issues soon.
The move comes as a blow to Amazon's hopes for its Echo Show smart speaker, given that it has been marketed with a heavy emphasis on the device's display, which lets users see details related to their Alexa queries and watch online video – food recipes for instance, which are often hosted on YouTube.
Google's decision to pull access reflects similar moves by the company to protect its vision of how the YouTube service should function and appear to users. Earlier this month, Google
forced popular iOS app ProTube off the App Store
after serving the developer multiple takedown requests because it said the app violated YouTube's terms of service.
Discuss this article
in our forums
Posted in Amazon, Amazon Echo, Google, YouTube | Comments Off on Google Pulls Access to YouTube on Amazon's Echo Show Smart Speaker
Wednesday, August 30th, 2017
Amazon today added
a new Alexa feature
that allows several Amazon Echo devices to be synchronized and controlled across multiple rooms in a home. Echo owners can now target music to a specific Echo device or play the same music on more than one Echo.
The feature works with a variety of music services, including Amazon Music, TuneIn, iHeartRatio, and Pandora, with support for Spotify and SiriusXM coming soon. To use multi-room support, users will need to use the Alexa app to create groups with two or more Echo devices, giving the group a name like "downstairs." Once the group is enabled, commands like "Alexa, play John Mayer downstairs" will work.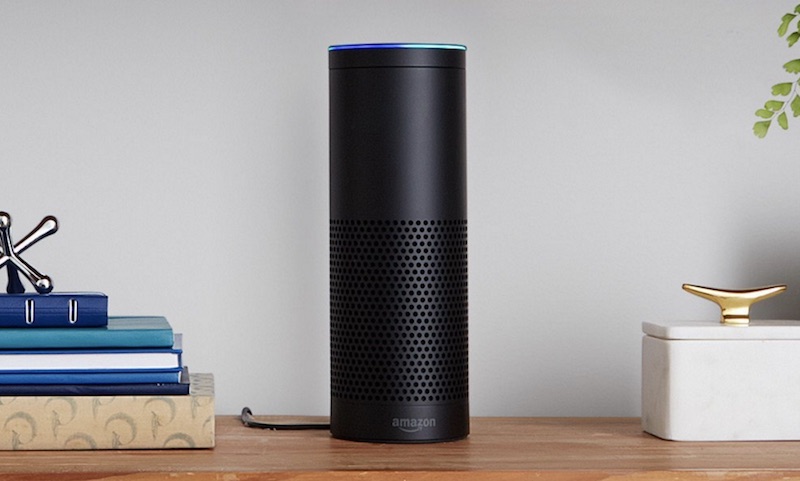 "In just the last few months, we've added dozens of new features to Alexa that enhance your entertainment experience--control of Amazon Fire TV and your home entertainment systems via Echo; music lyrics, Amazon Video, and movie trailers on Echo Show; and activity-based music searches--and we're just getting started," said Toni Reid, Vice President, Amazon Alexa. "Today, we're making Alexa even smarter with an all-new feature that lets you play music synchronized on multiple Echo devices to provide room-filling music throughout your home."
Amazon's move to add support for multiple Echo devices comes as Apple prepares to launch both the HomePod and an AirPlay 2 protocol. Multiple HomePod devices can be used simultaneously, and with AirPlay 2, speakers that support the feature can be paired together for a whole-home music experience.
Multi-room music support is available for the Echo, Echo Dot, and Echo Show in the United States, UK, and Germany starting today. Amazon says it plans to extend the ability allow users to control multi-room music on other connected speakers with just a voice command through a new Multi-Room Music SDK that device makers can build into their speakers. Amazon plans to work with brands like Sonos, Bose, Sound United, and Samsung, and some of these manufacturers are also working to support AirPlay 2 in future devices.
In other Echo-related news, the original Amazon Echo is
out of stock on Amazon.com
,
fueling speculation
that a new device launch is imminent. Rumors have suggested Amazon is working on a new version of the Echo that's
designed to better compete
with Apple's upcoming HomePod. The new Echo device is said to feature improved sound quality, better microphone technology, and a new design.
Discuss this article
in our forums
Posted in Amazon Echo | Comments Off on Amazon Echo Gains Support for Multi-Room Music Playback
Thursday, August 10th, 2017
Popular accessory company Anker launched its own low-cost smart speaker with built-in Alexa on Wednesday called the
Eufy Genie
. Costing $35, the Genie is a little bigger than Amazon's
Echo Dot
, which retails at $50, but claims to offer stronger bass and double the volume of Amazon's equivalent device thanks to a 2W speaker.
The Genie's list of features pretty much tally with Echo Dot's abilities, so it can play music, control other smart home devices, order products, answer questions, set calendars, report the weather and news, and more.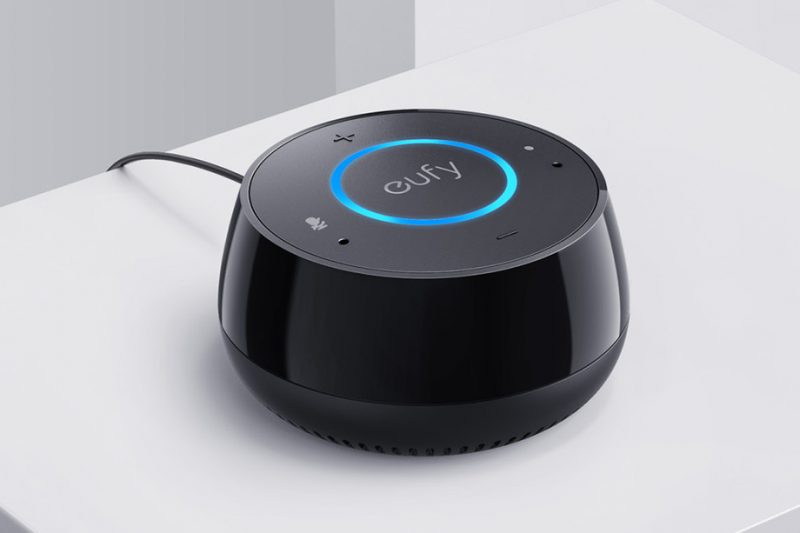 According to Anker, it's also possible to use the Amazon Alexa app with the Genie to access over 10,000 skills and services, such as Pandora, Domino's Pizza, Uber, ESPN, NPR News, and more. Future updates from Eufy are said to include the ability directly control Spotify with your voice, and Alexa messaging and calling.
The Genie also links up to other smart products under Anker's Eufy brand, which include a robotic vacuum cleaner, air purifier devices, and a range of domestic lighting. According to
The Verge
, Anker also plans to introduce a $40 version of the Eufy Genie that includes Bluetooth support, which might let it connect to external speakers for playing music.
The Eufy Genie is available to pre-order off
Amazon
today but doesn't ship until August 16. Further details on the Genie and Anker's other products under the Eufy brand can be found on the
Eufy website
.
Note: Amazon is an affiliate of MacRumors and we may benefit from clicked links in this article.
Discuss this article
in our forums
Posted in Alexa, Amazon Echo, Anker | Comments Off on Anker's $35 Smart Speaker With Built-in Alexa Claims Better Audio Than Amazon's Echo Dot
Tuesday, July 25th, 2017
Facebook is planning to release its own smart speaker to compete with similar connected devices offered by Amazon, Google, and Apple, a report out of Taiwan claimed on Tuesday.
However, instead of voice recognition functions in the vein of Siri or Alexa, Facebook's speaker will focus more on displaying visual imagery via a 15-inch touch panel, according to sources in the supply chain.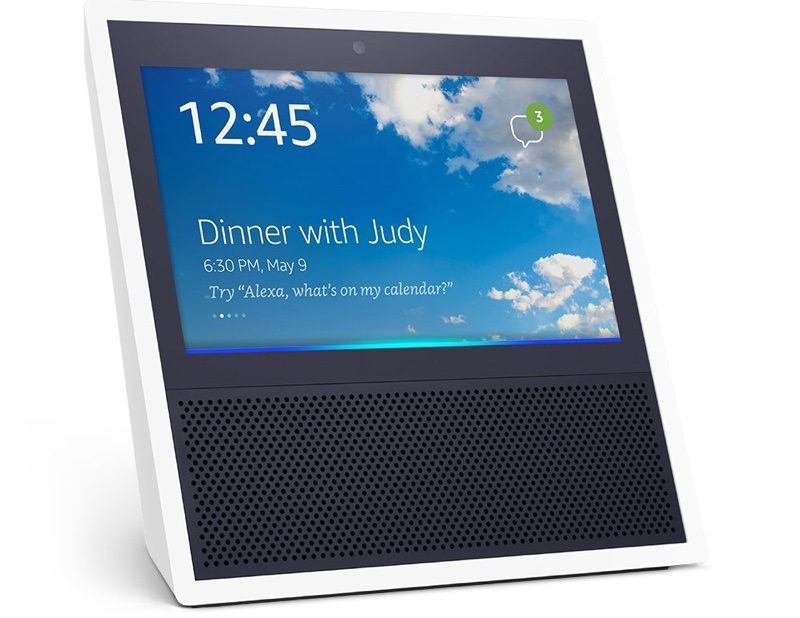 Amazon's Echo Show was the first smart speaker to feature a display
The device will be manufactured by Pegatron for release in the first quarter of 2018 and has already begun small volume pilot production at plants in China, said the sources. The touchscreen is said to be supplied by LG Display using in-cell technology, while the chassis is constructed from a magnesium-aluminum-alloy.
Market watchers predicted high growth for Pegatron going into the second half of the year, with the manufacturer already fulfilling iPhone orders for Apple as well as Surface and Xbox One orders for Microsoft.
Amazon is
reportedly
working on a successor to its popular flagship Echo speaker for release later this year. The company hopes to steal the spotlight from Apple as it prepares to launch its music-oriented HomePod speaker, costing $350.
Research firm Strategy Analytics claims worldwide smart speaker shipments reached 5.9 million units in 2016, 4.2 million of which were shipped in the fourth quarter of 2016. The smart speaker market is expected to reach $5.5 billion by 2022.
(Via
DigiTimes
.)
Discuss this article
in our forums
Posted in Amazon Echo, Facebook, HomePod | Comments Off on Facebook Smart Speaker Coming Next Year With 15-inch Touch Panel